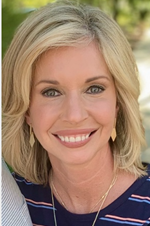 Contact Info:
Contact Information
amy.king@harlanind.kyschools.us
School Phone: 573-8794

Infinite Campus Parent Portal


This school year I began my 25th year of teaching. I worked for the Harlan County Board of Education during my first five years of teaching. In my first year, I taught hearing impaired students throughout Harlan County. For the next four years, I taught middle school English Language Arts at Hall Jr. High School. I began teaching English Language Arts at Harlan Middle School in the fall of 2001. I have a degree in Elementary Education from The University of the Cumberlands, a Masters Degree in Middle School English from Union College, and a Rank I in Reading and Writing Specialist from Union College.
2020-2021 Schedule
1st Block English 5 8:15-9:30
2nd Block English 5 9:35-10:50
3rd Block English 6 10:55-12:35
4th Block English 6 12:40-1:55
5th Block Planning 2:00-3:15