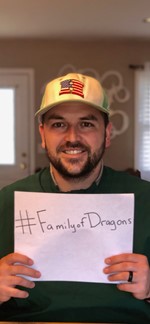 Contact Info:
My contact information is listed below:
Email: cory.estep@harlanind.kyschools.us
Phone number: (606)573-8700
My schedule is as follows:
1st Period: 8th Grade Math
2nd Period: 8th Grade Math
3rd Period: 7th Grade Math
4th Period: 7th Grade Math
5th Period: Planning
I have Google Classrooms set up for both 7th and 8th Grade. Please contact me for more information on how to join (students) and how to be connected to your student (parents).
Thanks,
Coach E
I received my degree from Union College, where I majored in Middle School Education with minors in Math and Social Studies. I have been teaching for 8 years now and I enjoy being able to have an impact on the Future Leaders of America!