(Harlan, Ky.) – – The Harlan Independent Board of Education met recently and unanimously voted to suspend K12"Virtual" school options for the 2022-2023 school year. Dating back to March 2020 schools across the country implemented a wide range of virtual options as a way to continue educational services to students and families during the COVID-19 global pandemic.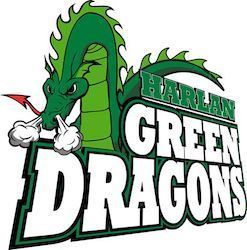 After contacting the families of each student currently enrolled in "Virtual School", Superintendent C.D. Morton was pleased to hear most indicated a desire to return to in-person instruction in the Fall of 2022. While some families have lingering health concerns, Morton pointed out that the district had not been notified of a virus-related case among staff and students for nearly six weeks. Coupled with a sharp decline in local cases the virus trend data is looking positive for Kentucky and a long-term shift back to in-person instruction is imperative for student success.
Morton stated, "Virtual School served its purpose when it was needed. It allowed us to provide instruction through the most challenging times our schools have ever seen. However, we feel strongly that students are best served by being in classrooms with caring, qualified teachers. It appears that in, in fact, we believe some of our virtual students are falling further and further behind and the learning gaps are growing for this group of students. The district is still accountable for the education of all students and we take that responsibility seriously. We have shown that our delivery of in-person instruction is second to none and it gives students the best chance at long-term success."
"Our teachers have done a phenomenal job supporting our students during this pandemic dating back to March of 2020. It has been extremely taxing for them to support both in-person and virtual students, but they were willing to do whatever it took to keep our students connected. Given where we are now, as a whole, I am certain all of our efforts have to be laser-focused on addressing the learning loss our kids have experienced over the last two years. We must get back to what we are good at doing, in-person instruction."
Superintendent Morton noted that less than 20 students across the district are currently participating in Virtual School.
In other business, the board heard a legislative update that included information related to House Bill (HB) 563 which allows for the enrollment of K12 non-resident students while eliminating the need for tuition payments. Beginning July 1st, HB 563 will take effect and will require local boards of education to establish a non-resident student enrollment policy that will either deny or allow the enrollment of non-resident students within the district. Currently, school districts that allow non-resident student enrollment from neighboring schools are required to establish inter-district contracts to govern that process.
As a result of HB 563, non-resident student contracts are no longer required between districts. Each district is required to establish its respective non-resident student enrollment policy.
Morton stated that the majority of neighboring school districts across Kentucky have been successful at working out issues at the local level related to non-resident students. Those unable to agree eventually find themselves in court battles and appeal hearings before the Kentucky Board of Education, both of which are costly. "Each community is different and each school district has worked through non-resident enrollment issues the best they can. It is a non-issue between neighboring schools in some areas, smooth and painless. But for others, it's a dark cloud that results in a loss of resources and focuses as districts spend thousands of dollars and months negotiating the terms of the agreement. When an agreement can't be reached, in my opinion, everyone loses, none more than students. HB 563 eliminates the requirement of contracts and allows local school boards to decide if they want to permit non-resident students or not. HB 563 essentially puts public school choice in the hands of parents. They get to decide where they want to send their child to school regardless of where they live. Over the last decade, Harlan Independent and Harlan County have been able to achieve non-resident student agreements without much fanfare. I believe it has allowed both districts to spend their time on kids."
Morton commented the issue is vastly different from region to region pointing out that Eastern Kentucky as a whole has seen tremendous population loss while more urban areas continue to grow. As a result, Central and Northern Kentucky districts may choose to deny non-resident students while an Eastern Kentucky school would likely permit enrollment. The Harlan Independent and Harlan County School Districts have established a variety of non-resident student agreements dating back to 1979.
It is anticipated that HB 563 will give greater latitude for local school districts to make changes and decisions that best fit the needs of their communities. Morton shared that as a result of full SEEK funding following all enrolled students, there will be no need to charge tuition to attend the Harlan Independent School District for the upcoming school year. "For nearly two decades the issue of tuition has been a barrier for some families. The opportunity to eliminate tuition while also receiving full SEEK funding will result in broader options and resources for families."
The Kentucky School Boards Association is expected to provide boards of education with model policies to accommodate the expected changes as a result of HB 563 in early May. Districts are required to adopt a policy by July 1st, 2022. Superintendent Morton noted that the district had already begun to discuss registration and enrollment considerations for families for the upcoming school year.