Harlan Independent Board Lowers Property Taxes; Among Lowest in KY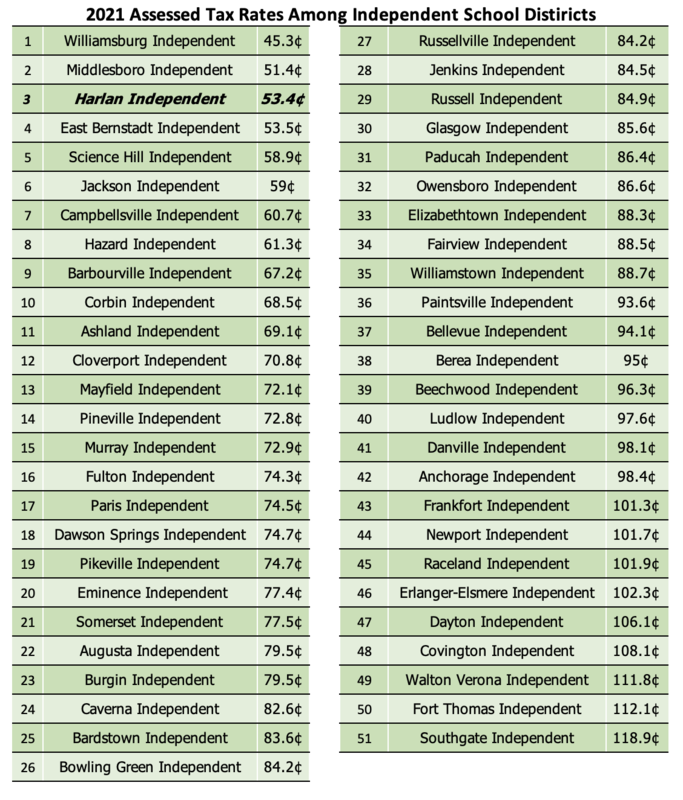 (Harlan, Ky.) – Citing difficult economic conditions within the community, solid financial books, significantly increased student enrollment, and a slight bump in property values, the Harlan Independent Board of Education wasted little time in agreeing to reduce property taxes for residents.
After hearing a briefing by Superintendent C.D. Morton who shared tax data, the board unanimously voted in favor of lowering property rates for its residents. "The Harlan Independent School District has one of the lowest property tax rates in the state of Kentucky, in fact, there are only two independent school districts with lower rates than ours and only two other county districts in the entire region are below the current rate. I am pleased to be able to recommend the lower rate this year."
Morton shared that the average Independent School District tax rate for 2020 was 82.6¢ while Harlan Independent was well below the average at 53.4¢ in 2021. The board voted to lower the rate to 52.8¢ for 2022.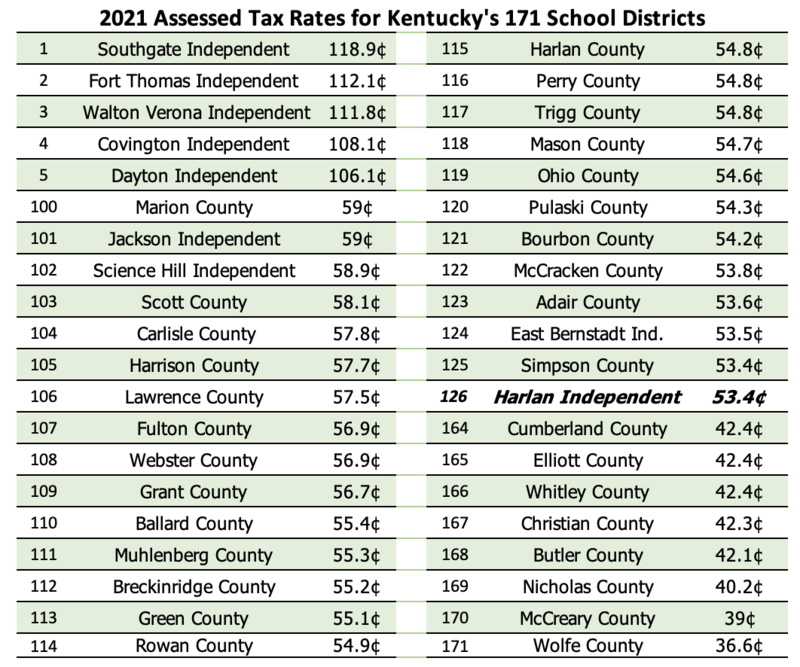 "Few things are worth more than the educational investment into the future of our children, providing our youth a quality education is something that we all take pride in. The ability to lower tax rates at this time for our residents will certainly be appreciated and it doesn't negatively affect our bottom line. I am glad we can do this at this time and proud we have been able to keep our rates among the lowest in the state for so many years." noted board member Will Miller.