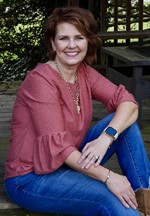 Contact Info:
Shawn S. Doss, ED.S
Business and Technology Teacher
Google Certified Level I
HHS Academic Coach
Yearbook Adviser
FBLA Adviser
Room 113
Phone: 606-573-8750
E-mail: shawn.doss@harlanind.kyschools.us

My Philosophy:
This educator believes that when there is a positive environment and a positive attitude from the teacher, a child's capacity of learning broadens, we must set our standards high and students will strive to reach them.

Schedule:
Monday, Wednesday and every other Friday
8:15-9:45- Planning
9:50-11:25- Digital Literacy
11:30- 1:30- Digital Literacy
1:35-3:15- Dragon Academy Support
Tuesday, Thursday and every other Friday
8:15-9:45- Planning
9:50- 11:25- Digital Literacy
11:30-1:30- Dual Credit Intro to Business
1:35- 3:15- Journalism
For the 20-21 School year we have moved to Google Classroom. Zooms are held during the time of class. Please email me for the code to join your classroom.
GRADING SCALE

A = 95 - 100
B = 88 - 94
C = 80 - 87
D = 70 - 79
F = 69 & Below
My name is Shawn Shackleford Doss and I am a 1985 alumnus of Harlan High School. I have been teaching at Harlan for sixteen years. I received my Bachelors degree in Business from LMU in 1989, my post-bac certification in Elementary Education in 2001, Masters in Curriculum and Instruction in 2008. I have just completed my Rank I in Director of Pupil Personnel. I am very proud to be teaching at Harlan High School.

GO DRAGONS!