Dragon Families, We will participate in our Annual Dragons Against Cancer walk. The cancer walk will be on Thursday Oct. 5th at 1:30pm. To participate in the walk, each student needs to pay $1 and have a signed permission slip. The permission slip is attached. We will be starting in front of the high school, walking down Central Street, turn in front of the court house, then up East Clover Street back to the Elementary. If It rains that day, we will still have our walk. Each school will have a scheduled time to walk in our school buildings. Also, we are selling rally towels this year. Our towels are $5 each. Please fill out the attached order form if you would like to purchase a towel. Orders and Money for towels MUST be turned in by this Friday, Sept. 22nd in order to have them ordered and printed in time for our walk. If you have any questions, please contact Erin Alred,
erin.alred@harlanind.kyschools.us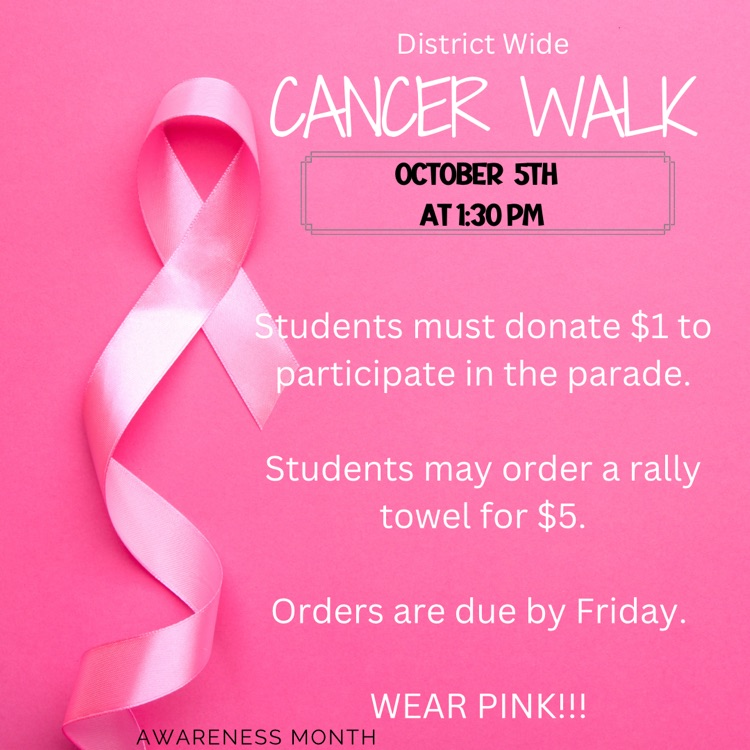 We love our Grandparents at Harlan Elementary!! Thank you for showing up this morning to enjoy breakfast with our Kindergarten students. We were happy to serve more than 100 grandparents this morning as the Family of Dragons had a delicious meal together. Next Friday, September 15th, all grandparents of Green Dragon 1st Graders are invited to enjoy breakfast at Harlan Elementary. Breakfast will begin at 7:50 AM. #FamilyofDragons #MoreThanASchool #GrowingStrongerTogether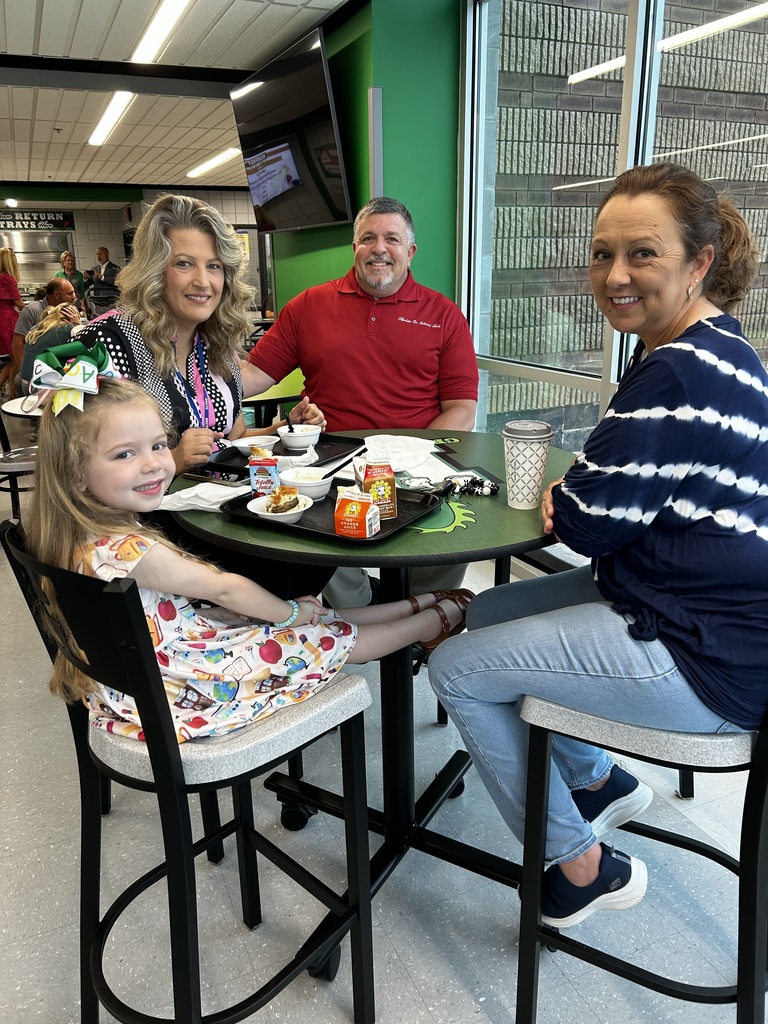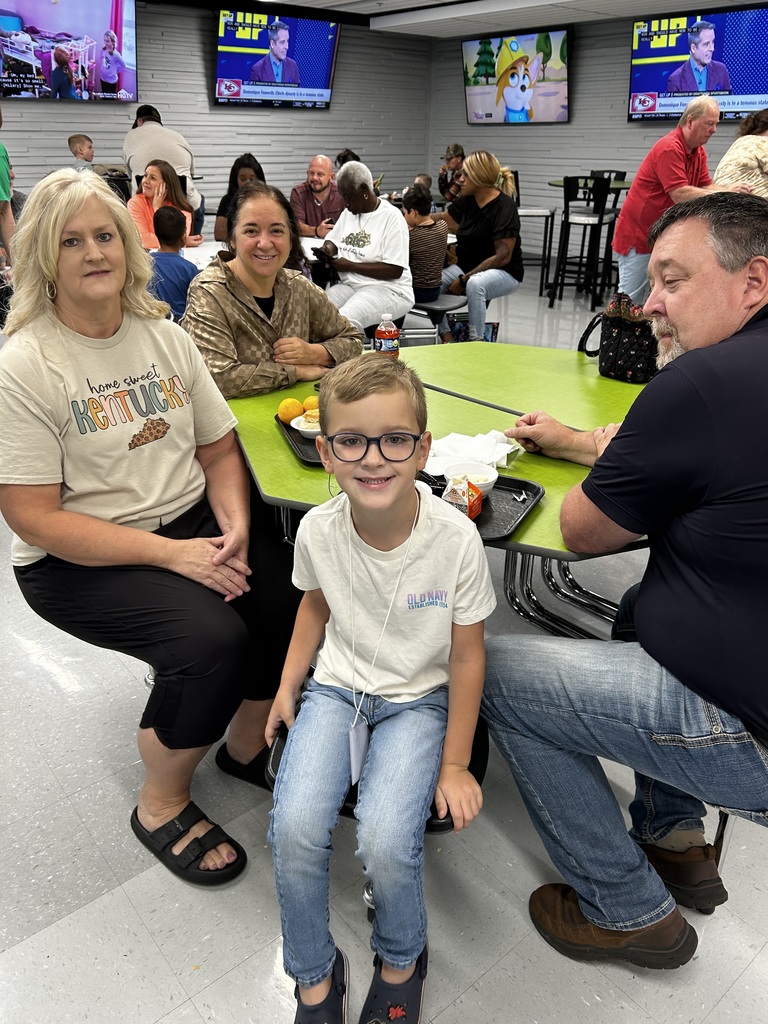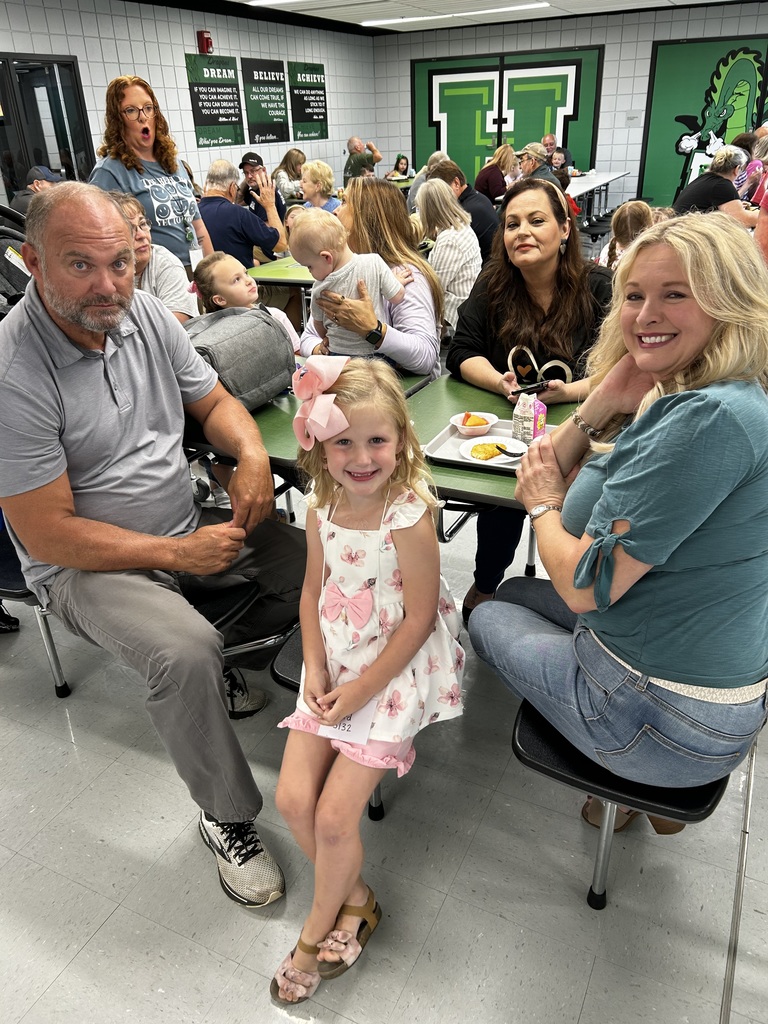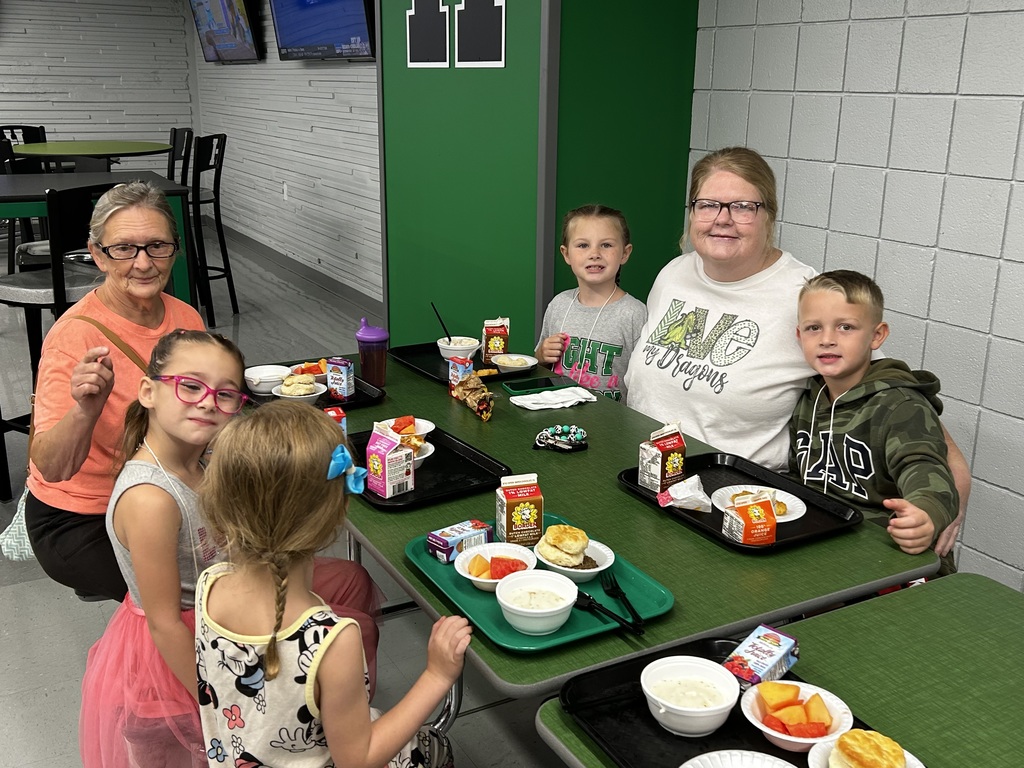 💲 Support Harlan High School by participating in Food City's School Bucks program. Link your Valucard online at
https://www.foodcity.com/schoolbucks
to start earning cash for our school. #godragons 🐉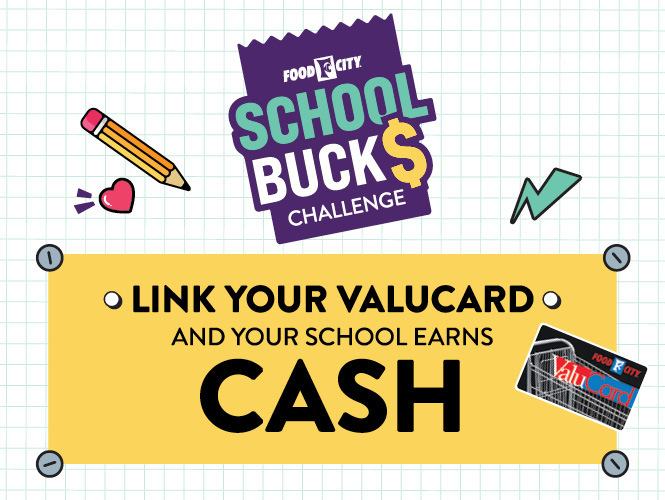 We are getting close to our pre-COVID attendance rate for our district. With nearly a 2% increase from month one last year, our students are showing up and showing out for 2023-2024 at Harlan Independent. Our District Goal is 95% for the year and together we can make it! Attendance is the first step to a successful school year. Let's make September even better! #FamilyofDragons #GrowingStrongerTogether #MoreThanASchool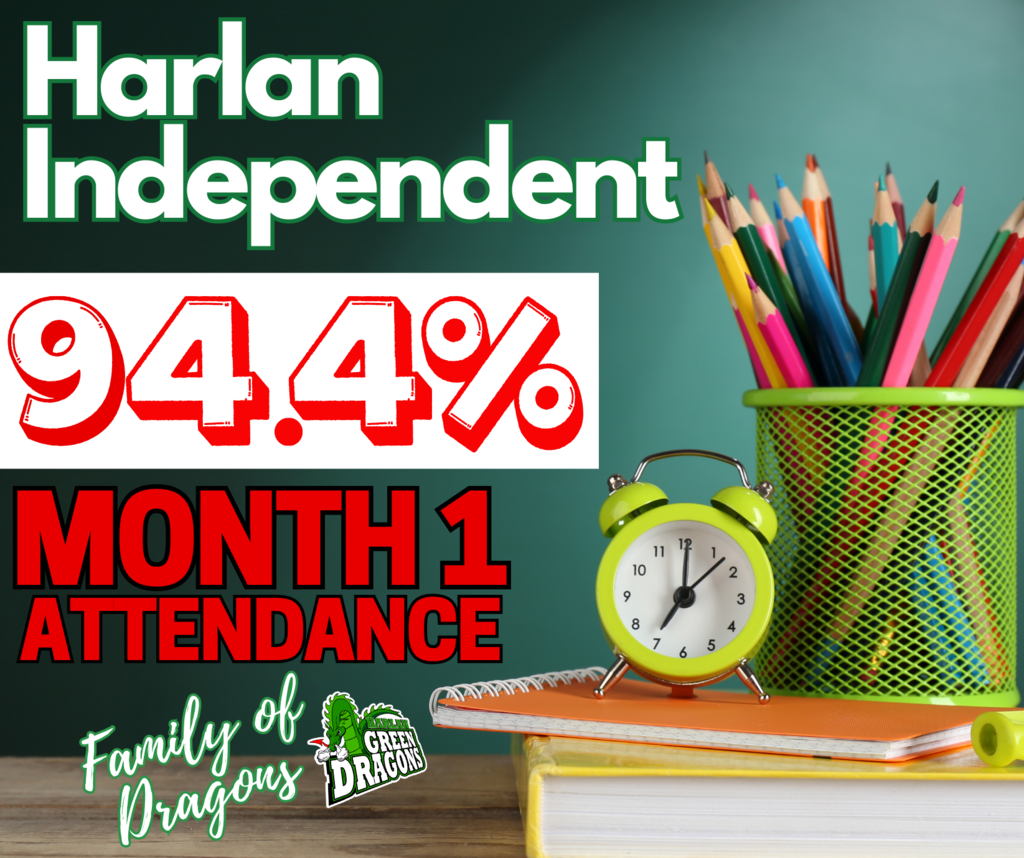 Sunshine Preschool sees steady growth & is expanding staffing resources to accommodate new students. In addition to adding full-time certified teaching staff during the 22-23 school year, the Board of Education recently approved an additional teaching position for 23-24.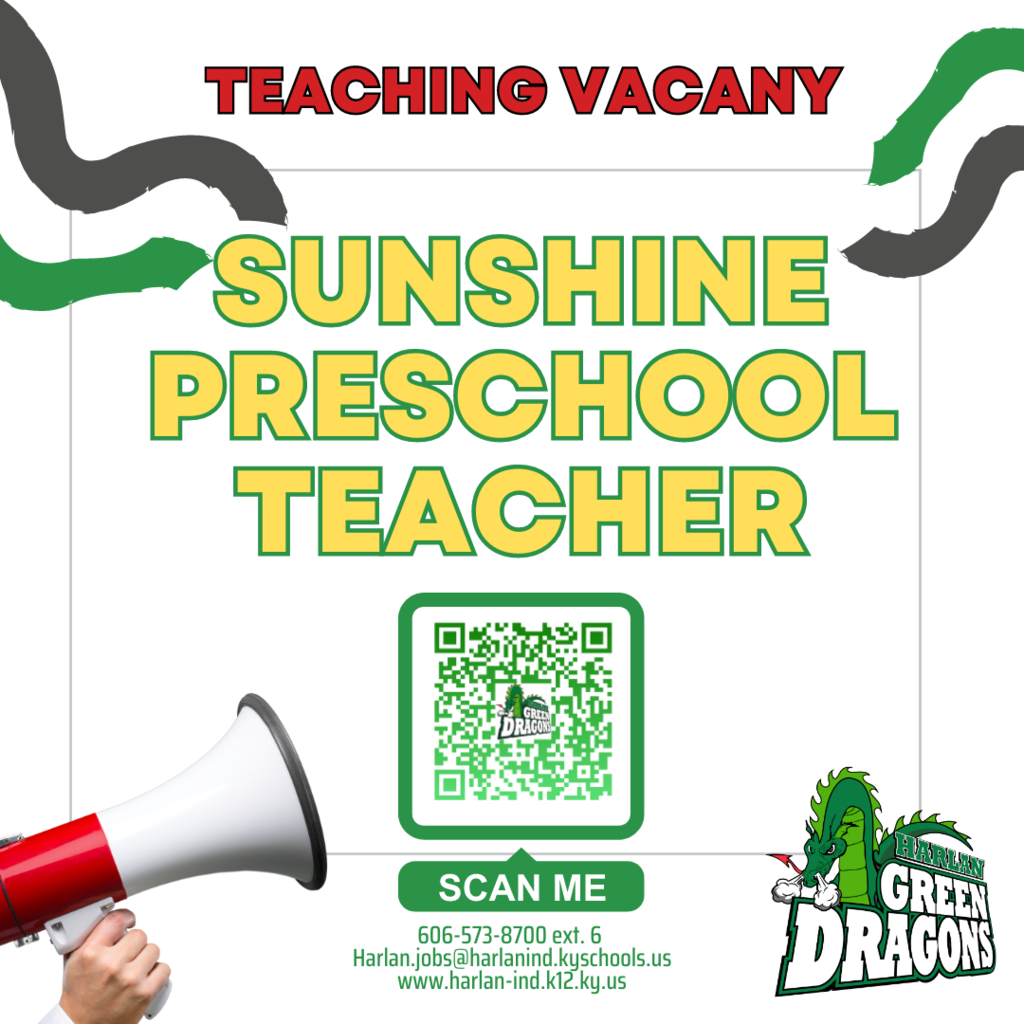 Harlan Independent Board Approves $5.6M Athletic Project! An investment of $5,695,000 to construct a new field house, track, and natural turf football field will begin soon. The project is scheduled to be completed in June of 2024 and not impact the current football schedule.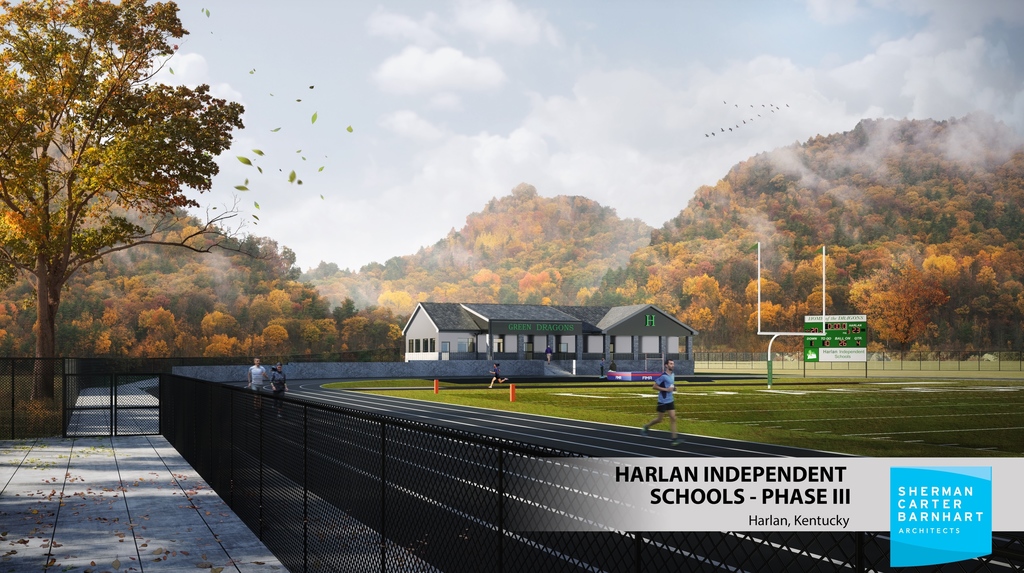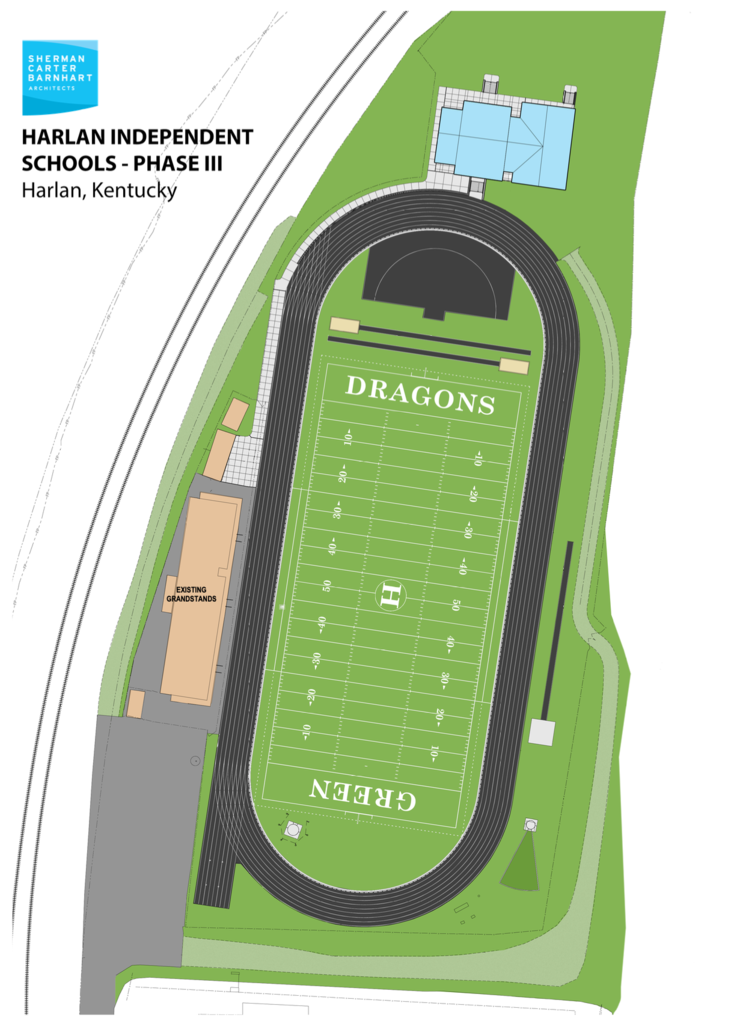 What a great day to be a Green Dragon! Our staff, faculty, and administration are eagerly awaiting our students for another remarkable journey. Harlan Independent Students Return: Wednesday, August 9th #ShowUp&ShowOut #FamilyofDragons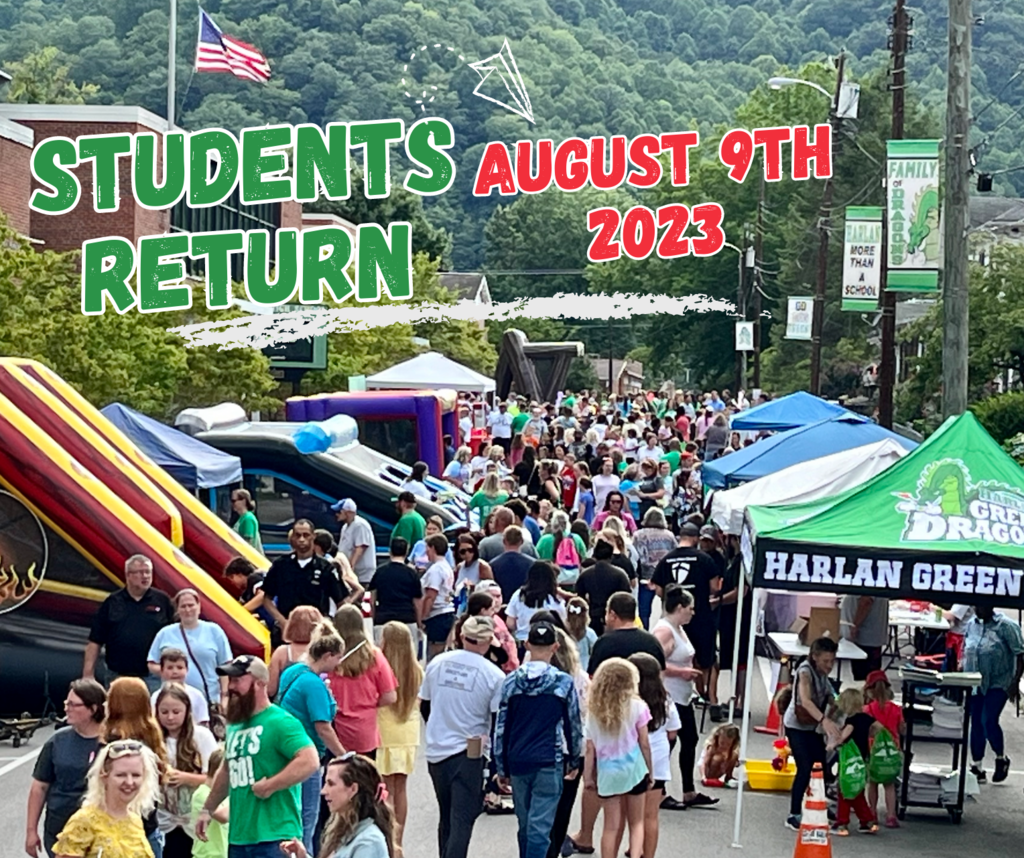 🐉 Come join us on Central Street for the 2023 Harlan Independent Schools Back-to-School Block Party from 5:00 to 7:00 pm! 🐉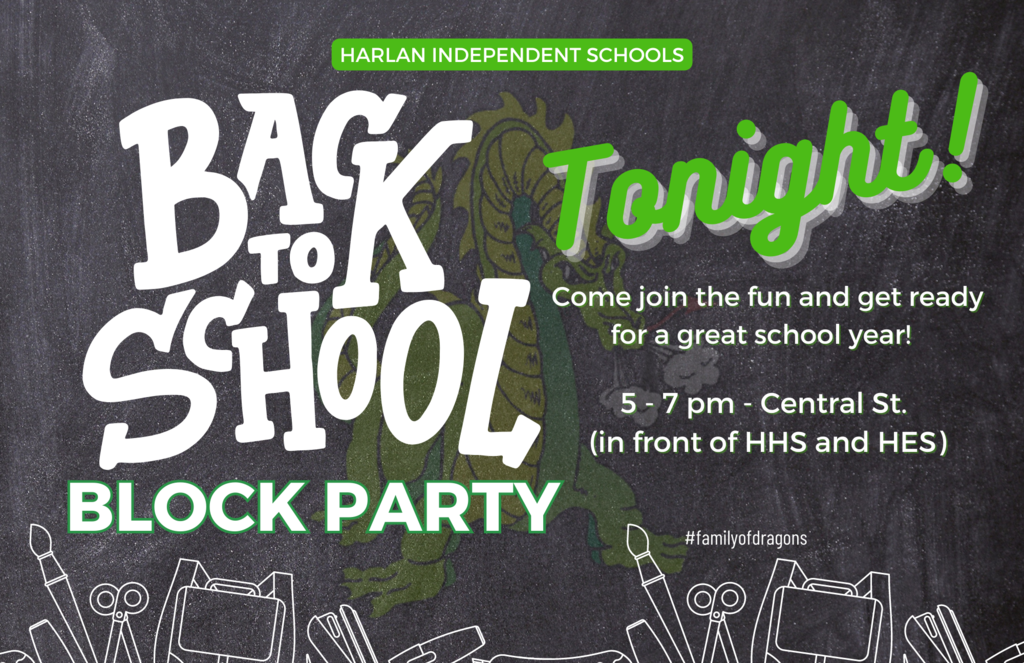 🏀 Tomorrow, the Harlan Middle School Lady Dragons will be having a car wash behind Anderson Law & Jones Funeral Home. Make plans to stop and support our Lady Dragons! 🏀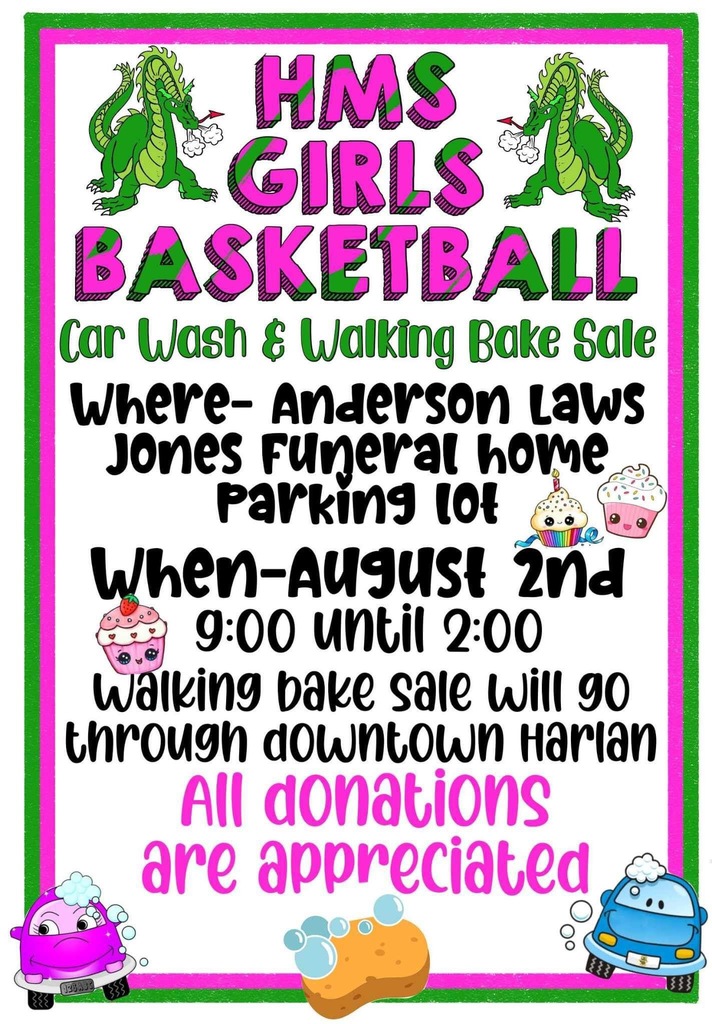 A big thank you to the team at Harlan Wal-Mart and manager Paul Meister. Harlan Independent was a recent recipient of a $1000 grant from @walmartgiving. Thank you for the partnership and for serving Harlan Co. for more than 30 years!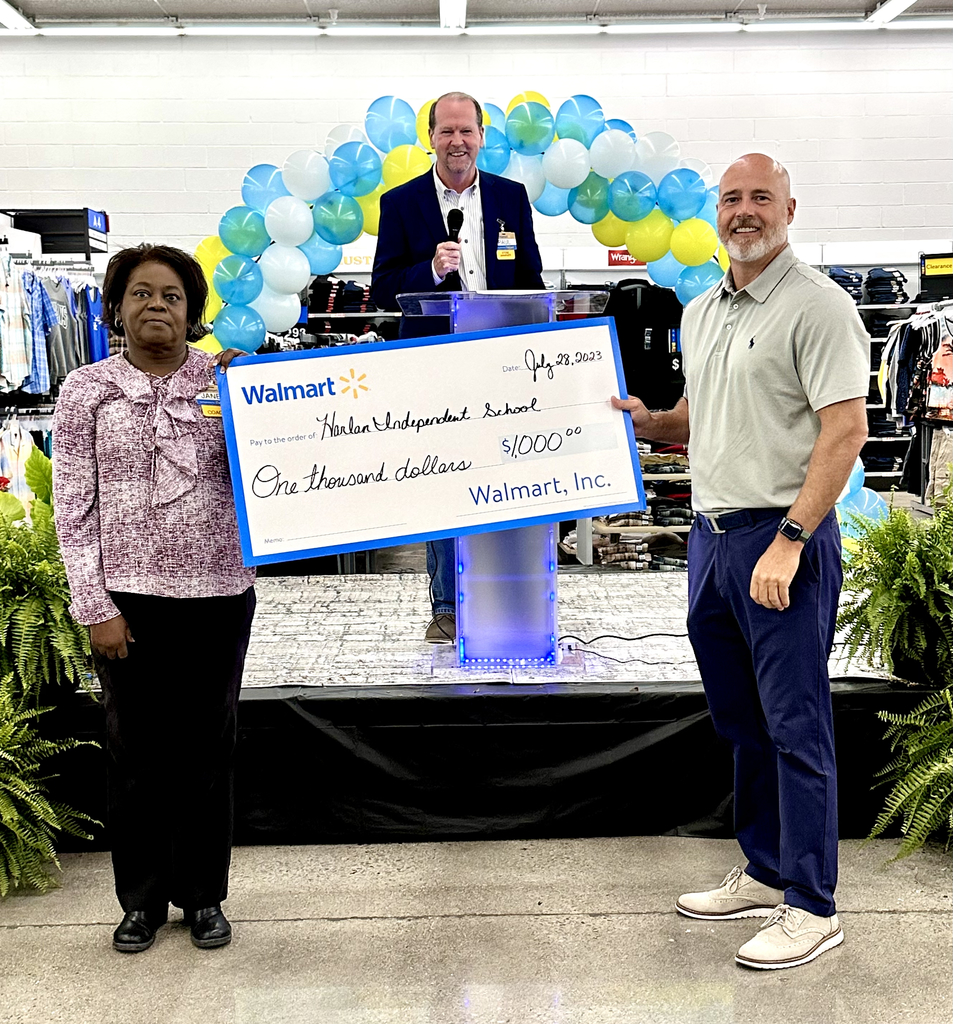 We are excited to Welcome our Sunshine School Family! We still have some open slots available if you haven't registered yet you can give us a call at 573-8700 opt 5! We would love to talk with you about preschool.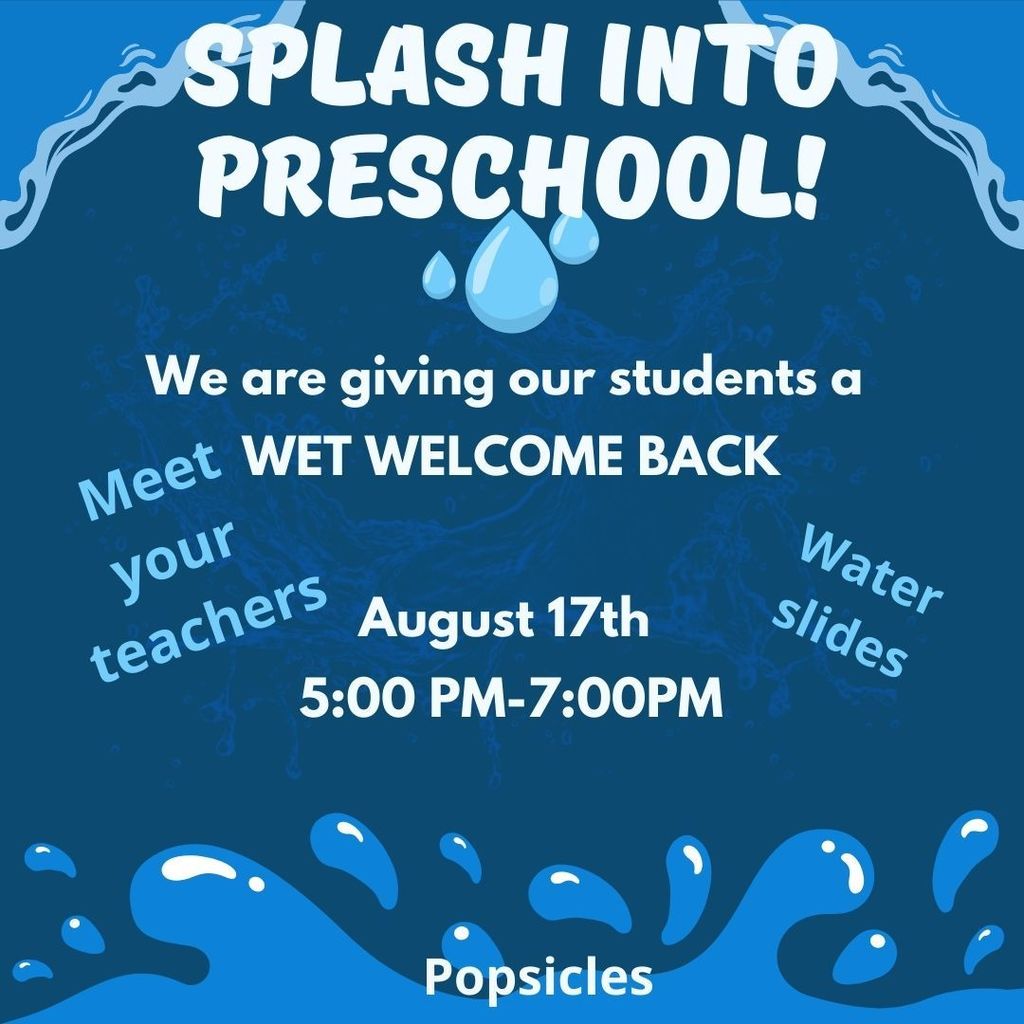 Come and join our Sunshine School Family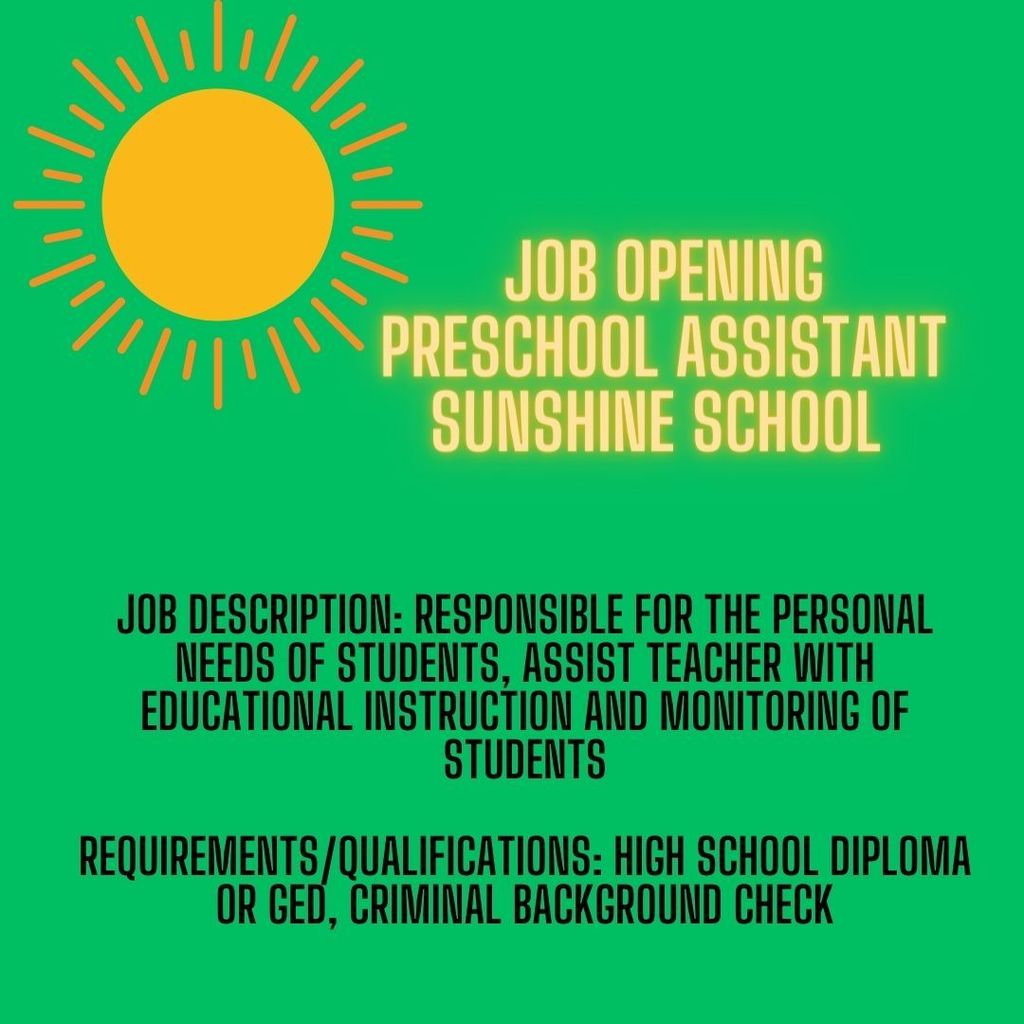 We are excited to Welcome our Sunshine School Family! We still have some open slots available if you haven't registered yet you can give us a call at 573-8700 opt 5! We would love to talk with you about preschool.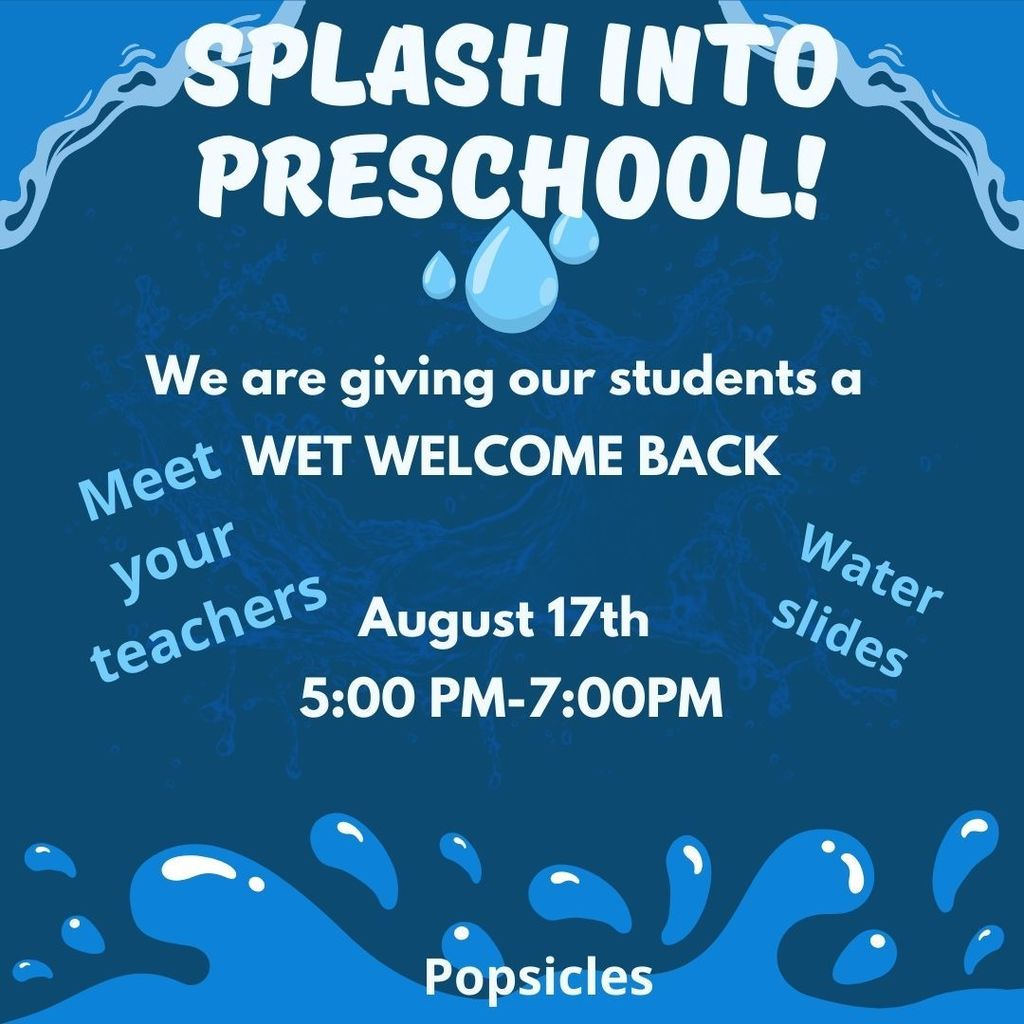 Help us spread the word! The Harlan Independent School District currently has openings for a Middle School English and High School Health & PE teacher. If you are interested or know someone who is interested in joining the "Family of Dragons" please scan the QR Code on the image or contact the Central Office at 606-573-8700 option 6. Now is your chance to SOAR with the Dragons. United by a shared vision of academic excellence, personal growth, and a genuine concern for the well-being of their students the Harlan Independent School District is routinely ranked among Kentucky's best school districts.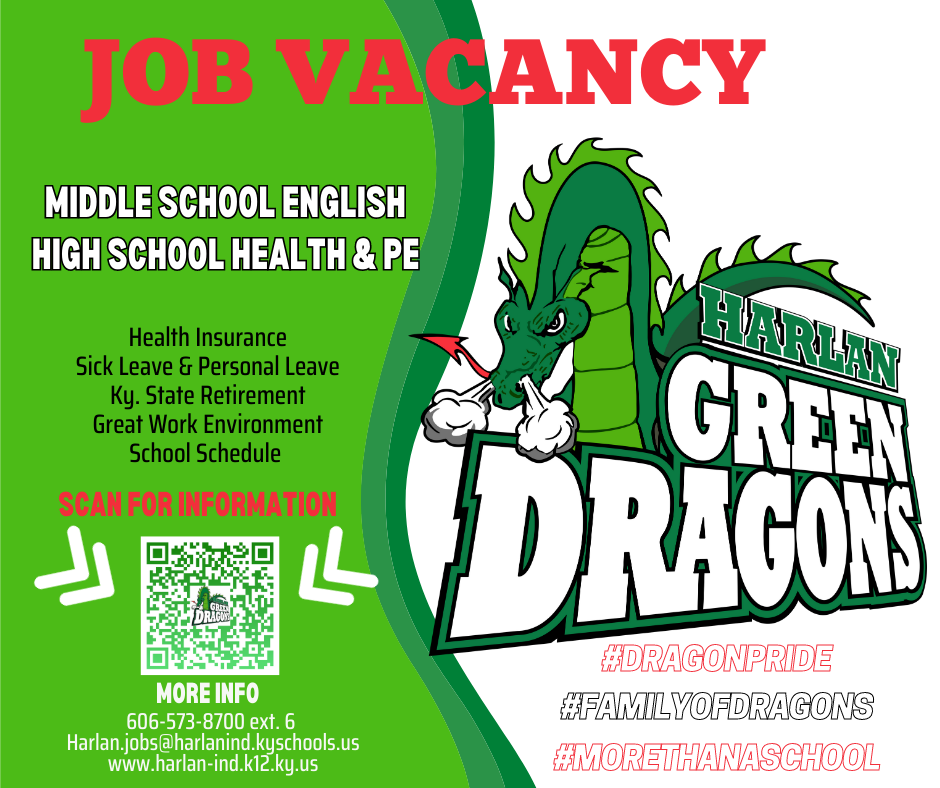 Hey Harlan Independent Schools parents!! Are you looking to buy school supplies this year? Well, you can put that money back in your pocket. We are excited that The Harlan Independent Board of Education will be providing school supplies for all students this year. Of course, if you would like to bring supplies you are more than welcome to do so.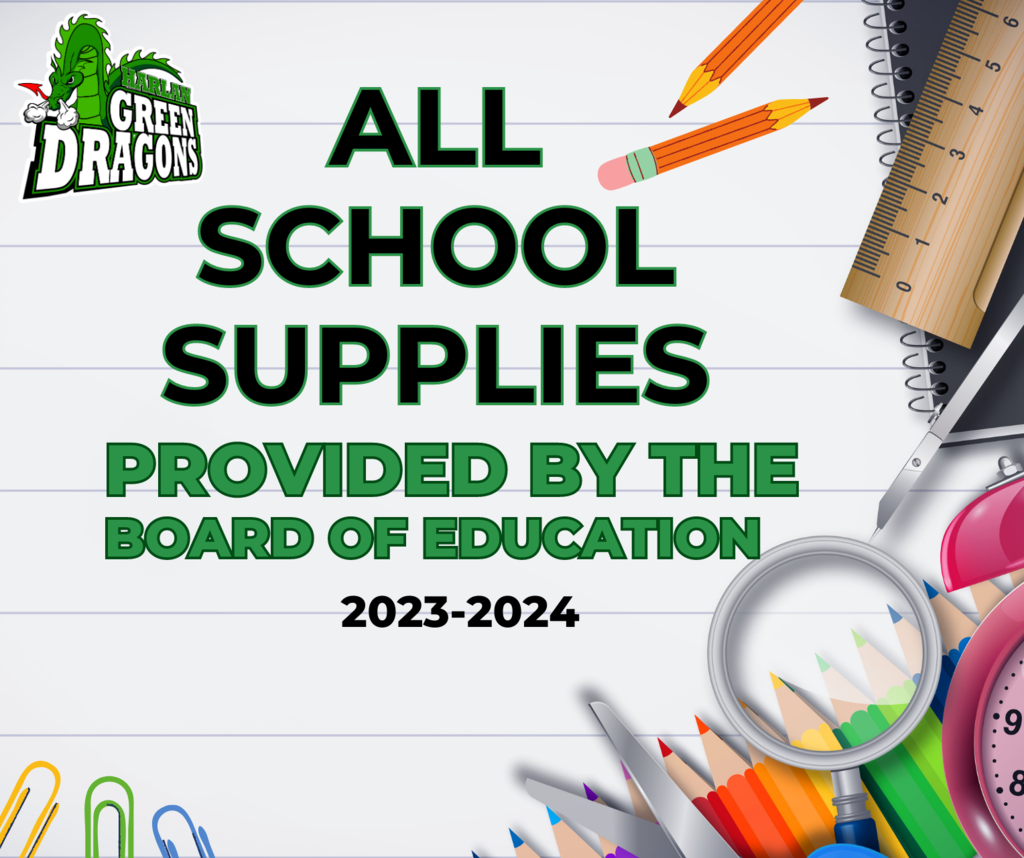 It's almost time for Harlan Independent School District's Back to School Block Party 2023!!! Mark your calendars to meet your teachers and join in the fun! We look forward to a great year! #morethanaschool 🐉 #familyofdragons

3/4th grade football practice will begin July 24th. Students wishing to participate will need a completed physical to practice. There will also be a short parent meeting on that day. Times will be announced soon. Look forward to meeting everyone. #GoBigGreen #FamilyofDragons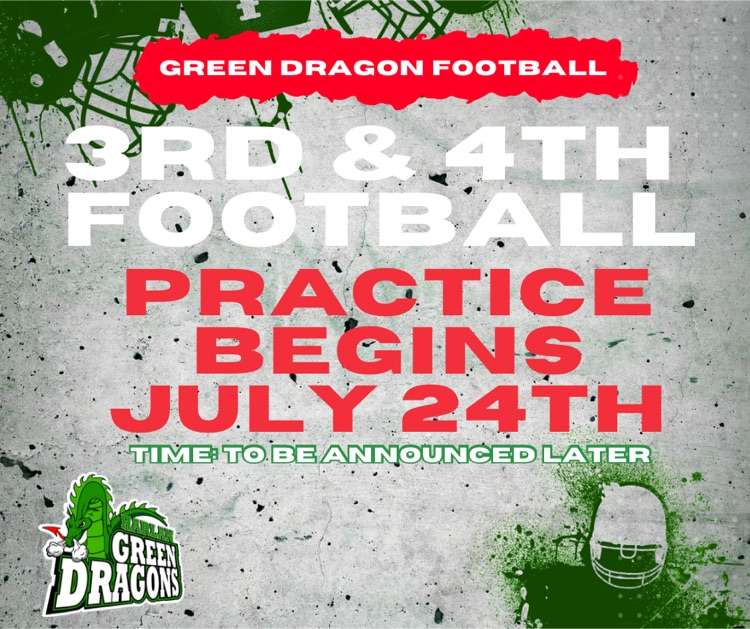 Happy INDEPENDENCE day from the Harlan Independent School District.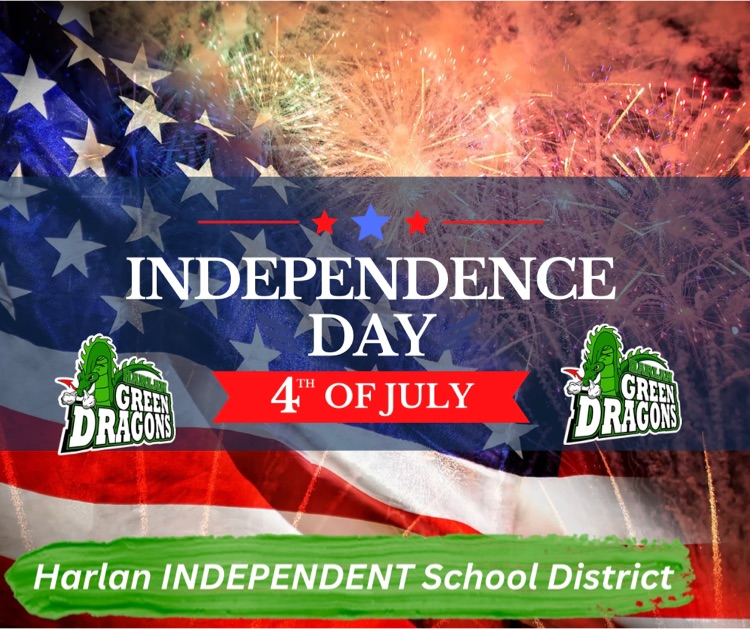 Harlan Independent School District would like to continue to ask our Dragon family to remember Timothy's family today. 💚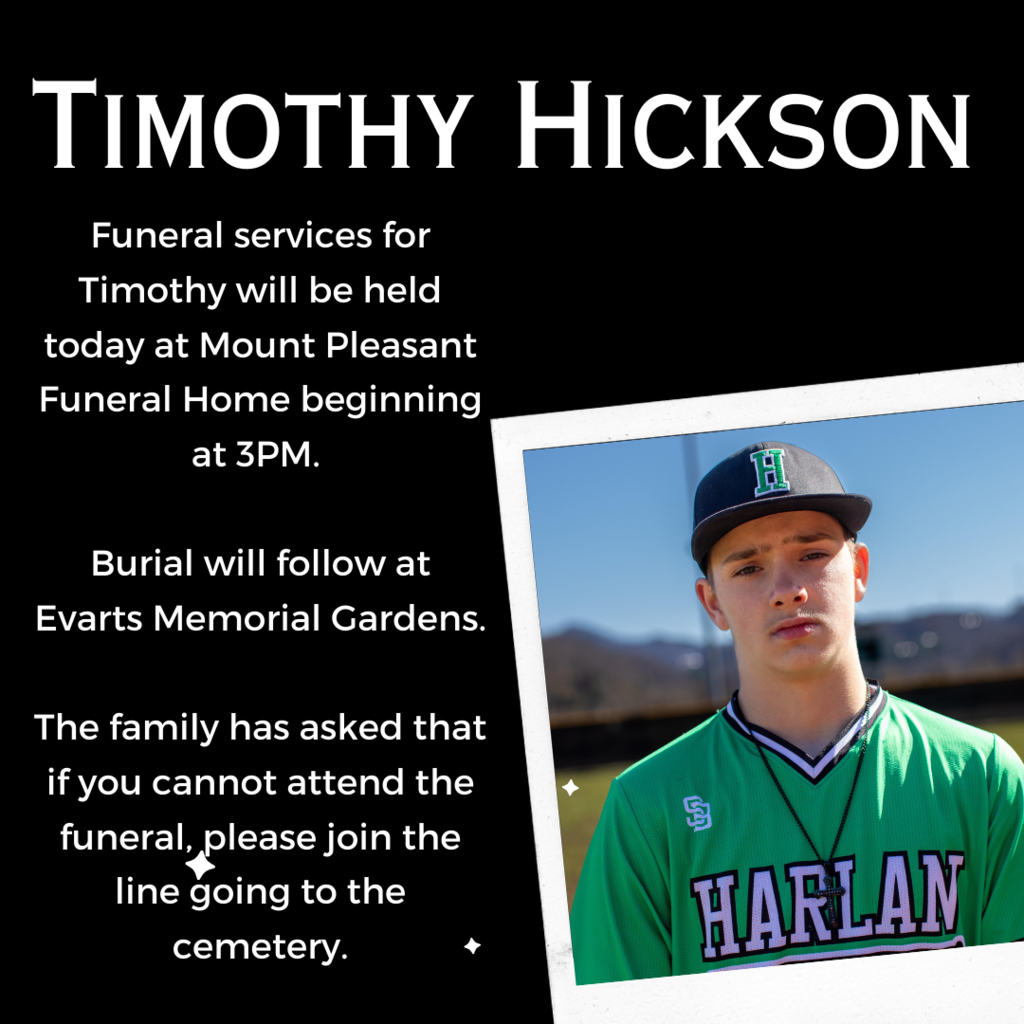 We will be hosting a Time of Remembrance candlelight service at the Harlan football field tonight from 8 to 9 pm. This will be a time of reflection and support for all who loved Timmy. ALL are welcome. 💚 Also, we will have the school open tomorrow with counselors available for students or staff needing someone to talk to.