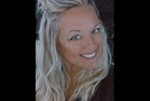 Contact Info:
Ashley Lemar
Kindergarten Teacher
E-Mail: ashley.lemar@harlanind.kyschools.us
HES Telephone: 573-8715
Hello everyone! I have three Google Classrooms; a homeroom, literacy and math. If your child is in one of my classes and hasn't joined my classroom please contact me as soon as possible. I post on these classrooms daily. If you have any questions or concerns, please feel free to contact me at 573-8715 or via e-mail which is listed above.