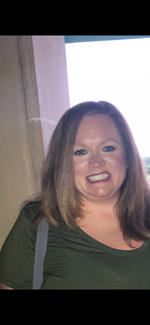 Contact Info:
jessica.bolton@harlanind.kyschools.us
(606)573-8715
My planning period is from 10:20 - 11:10 a.m.
My name is Mrs. Jessica Bolton. This is my 20th year as a teacher. I currently teach third grade literacy and a second grade literacy class. In the past, I have taught kindergarten, first, and second grades. I have a Master's Degree in Elementary Education from Union College. I also have an Educational Specialist Degree (Rank I) from Lincoln Memorial University. My husband, Mike, teaches at Harlan High School. My daughter, Chloe, attends Harlan Middle School. My son, Canaan, is at Harlan Elementary with me. We are a Family of Dragons!