In partnership with the Dataseam, Harlan High School launched their first ever Information Technology Apprentice. Through $1.5 Million dollars in funding from the Appalachian Regional Commission (ARC), Dataseam and High Schools across Kentucky will be empowering the next generation of technical experts with real world technical experience. Harlan High School Junior Krisha Sajnani, was selected from a pool of candidates to participate in the state of the art program for the 2021-20022 school year. While participating candidates earn nearly $5000 and receive a new MacBook as part of the program.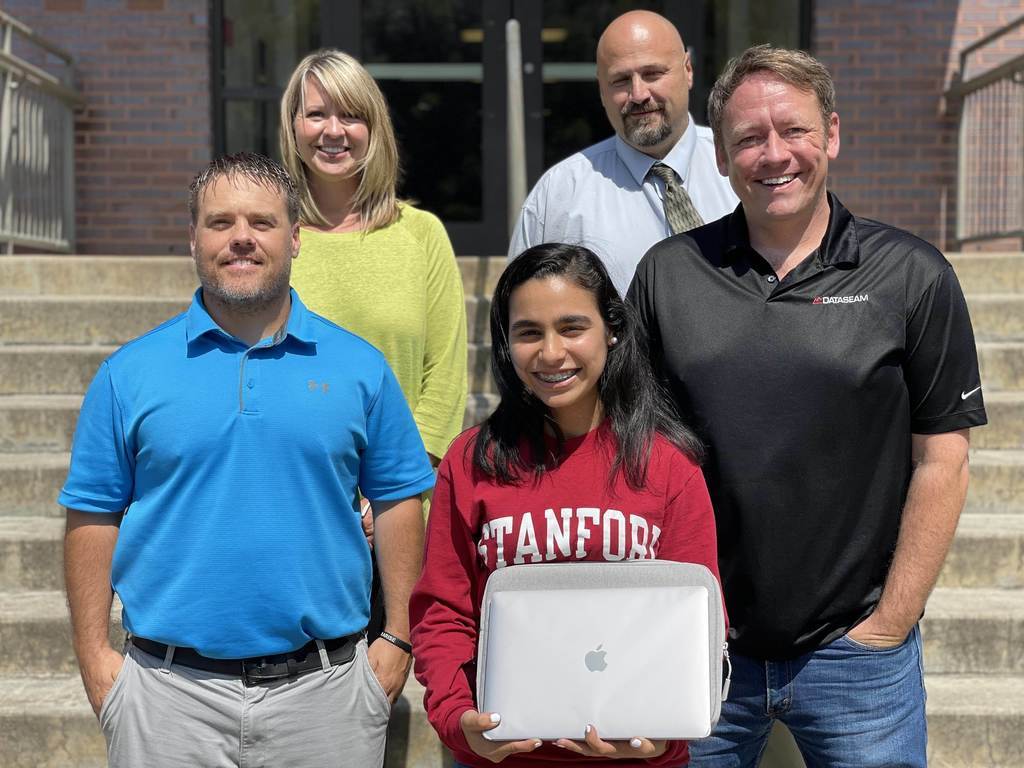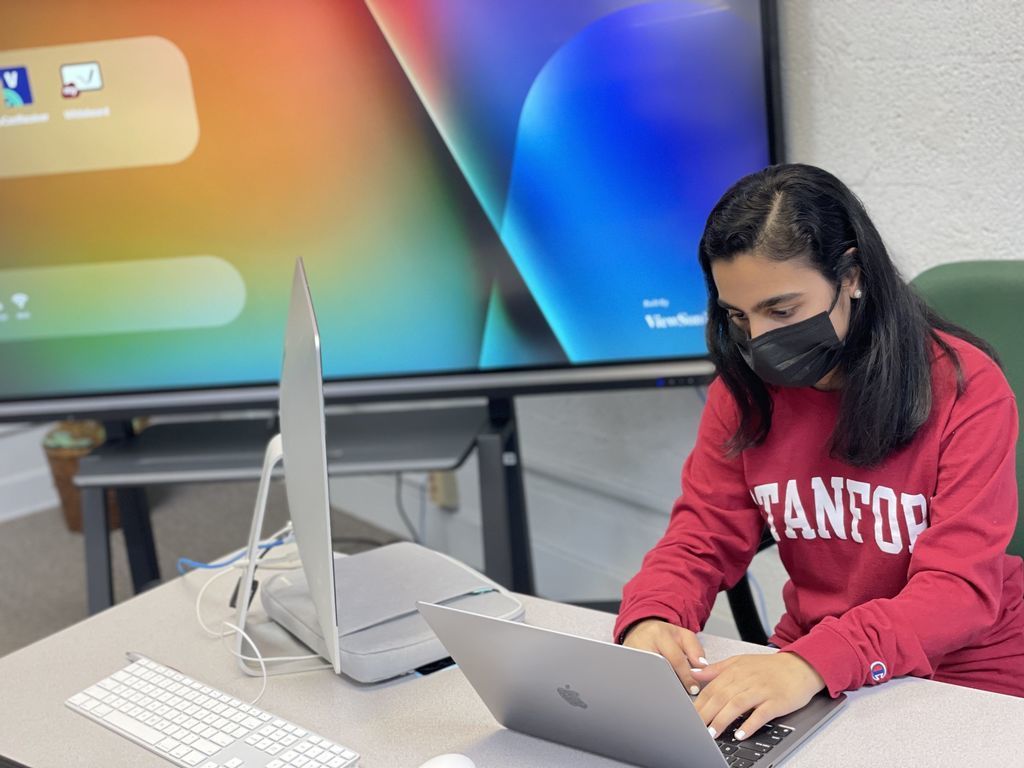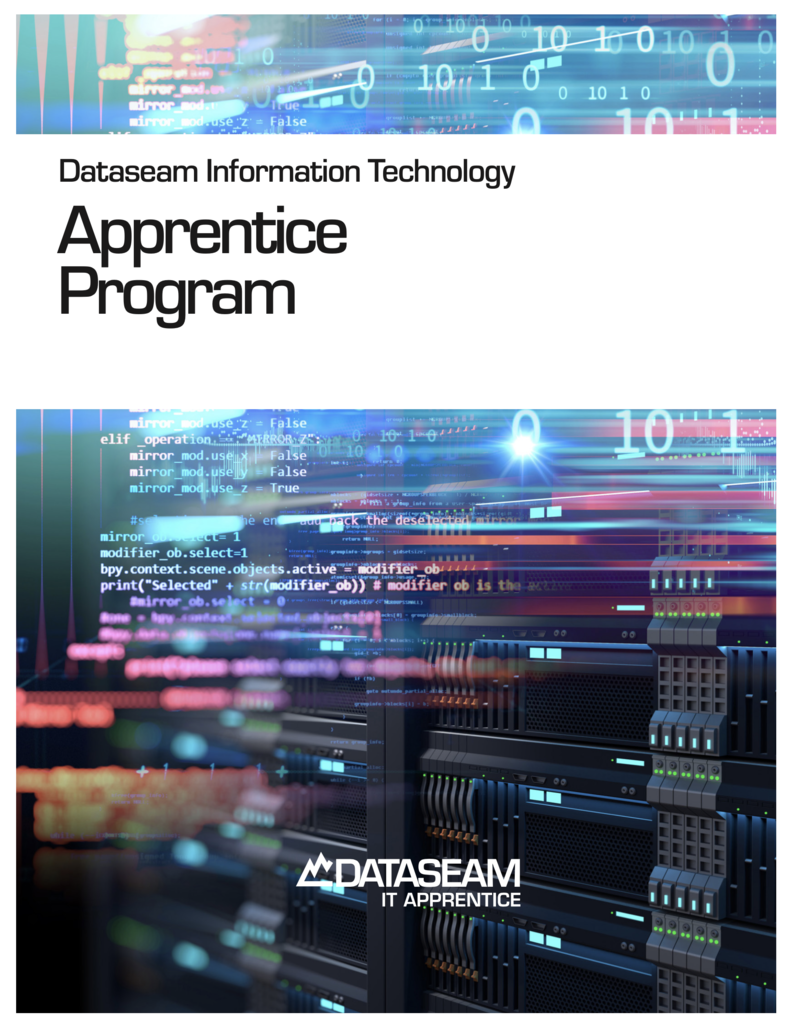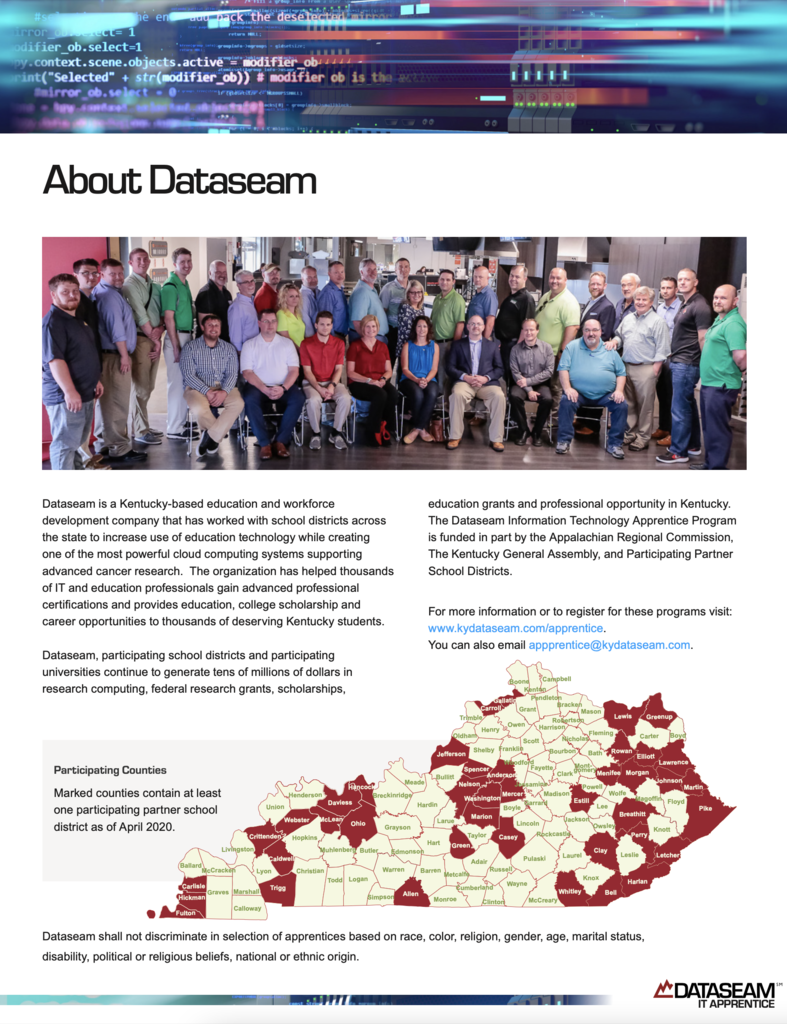 ATTENTION SENIOR PARENTS! EKU is waiving their housing fee of $200 if students apply NOW THROUGH SUNDAY, SEPTEMBER 19th!! If your senior may be interested in attending Eastern Kentucky University in the fall, please encourage them to apply before Sunday!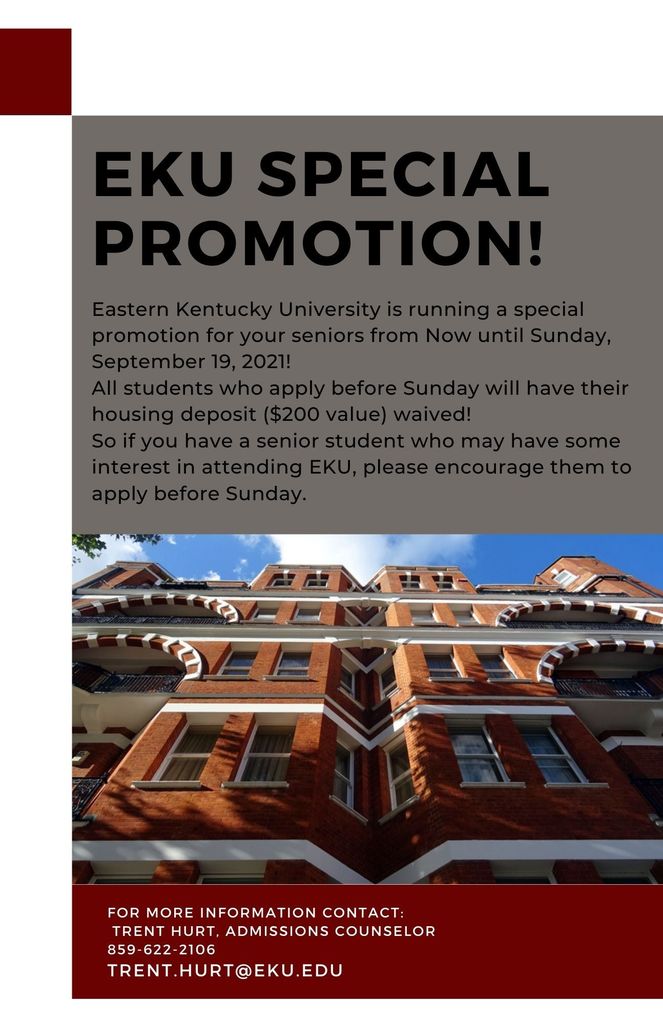 The HHS Cheerleaders would like to invite any girl who attended the Little Girl Cheer Camp this summer to join them on the sidelines Friday night during the first half of the football game. The game starts at 7:30 pm.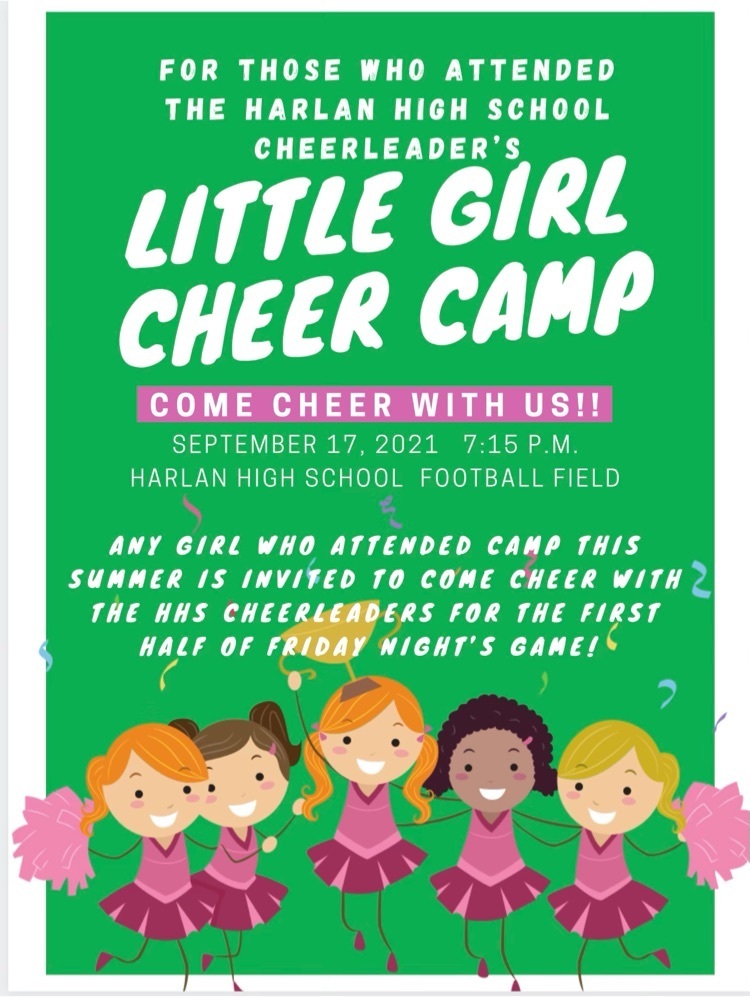 1st 9 weeks mid-term reports are coming home today. Parent Teacher conference Thursday, September 23rd 3:30-5:30.

If any student in grades 9-12 is interested in joining the newly formed Technology Student Association (TSA), please see Mr. Edens. This will be a competitive technology development club that will compete against other schools, developing programs, coding, and all sorts of technology-related exercises. This will be a great opportunity for anyone wishing to develop these skills or looking forward to a career in the technology sector.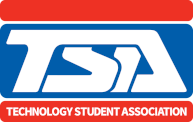 The primary focus of the Harlan Independent School District is to provide our school community and specifically school aged students with high-quality educational experiences. The District Mission and Vision Statements are deeply rooted in the fundamental principles that the developmental needs of students are critically connected to a healthy, vibrant school experience. We remain focused on achieving that mission through in-person learning for our students. After 18 months of adjusting to different learning models, our district has grown stronger in remarkable ways. However, we have learned there is no substitute equal to in-person learning for schools and families. The dynamics of personal, face-to-face interactions inside classrooms, hallways, cafeterias, and extra-curricular events cannot be ignored. After nearly 4 weeks of successfully holding in-person learning, the Harlan Independent Board of Education has endorsed our School Operations Plan that will allow us to continue to operate under the current parameters of required masking for students, staff, and visitors while inside school buildings. We will monitor local and school conditions on an on-going basis and make necessary adjustments as needed. At this time, the Harlan Independent School District has a total of 7 positives student cases, which is less than 1% of the student population. #FamilyofDragons #ExcellenceinEducation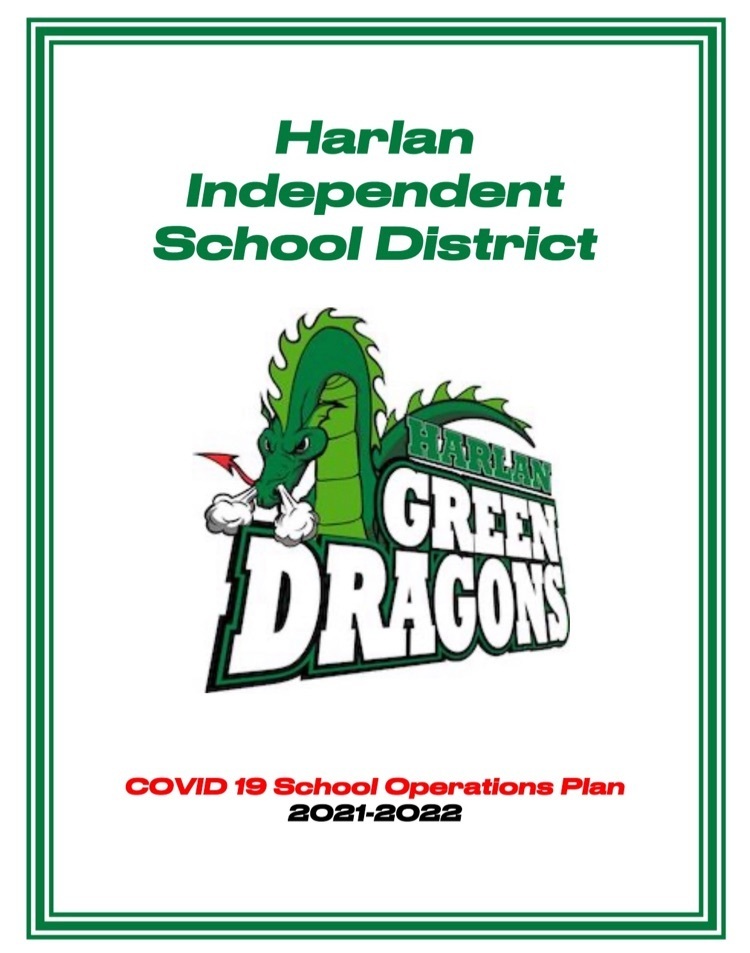 Come out tonight and support the Harlan Middle School Lady Dragons for 8th Grade Night and their game against Lynn Camp! 8th grade night will begin at 5:30! Good luck Lady Dragons 🐉🐉🐉!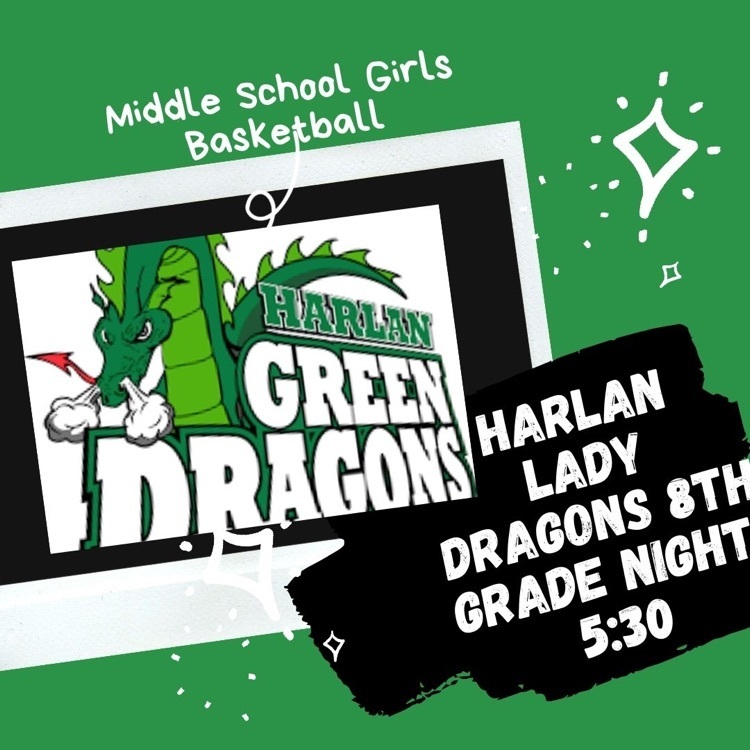 Shoutout to the Harlan High School football 🏈 team on a hard-fought win tonight. The Green Dragons 🐉 overcame a 22 point deficit to defeat the Warriors of East Ridge. Senior QB Cade Middleton, rushed for 5 ⭐️ ⭐️ ⭐️ ⭐️ ⭐️ touchdowns to lead the Dragons 🐉 to a 46-40 win!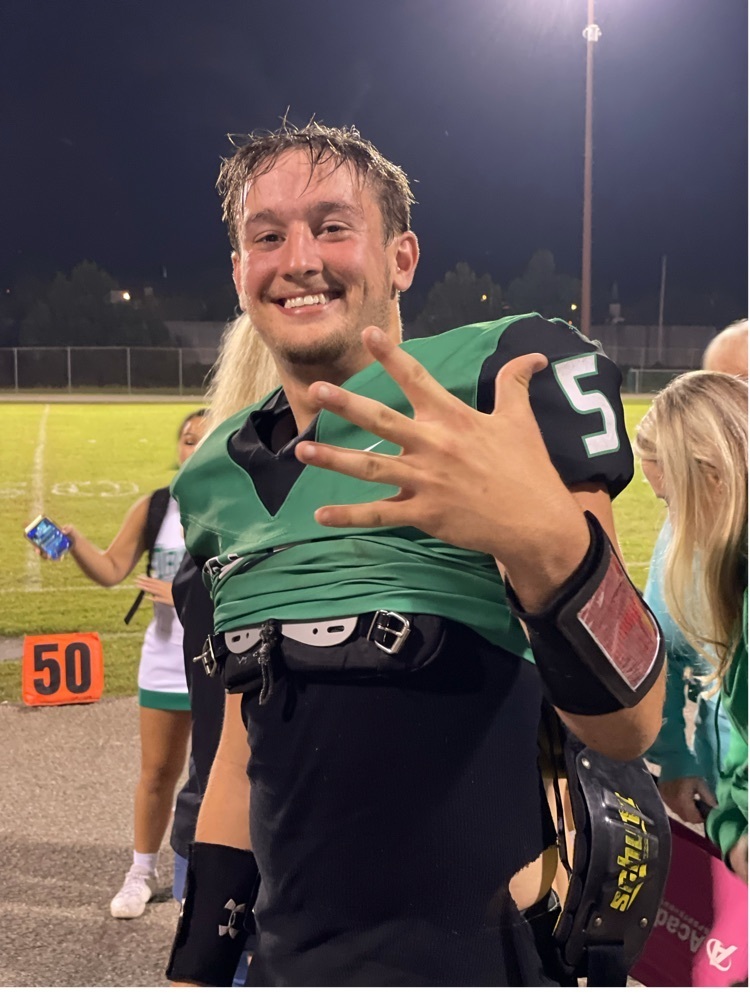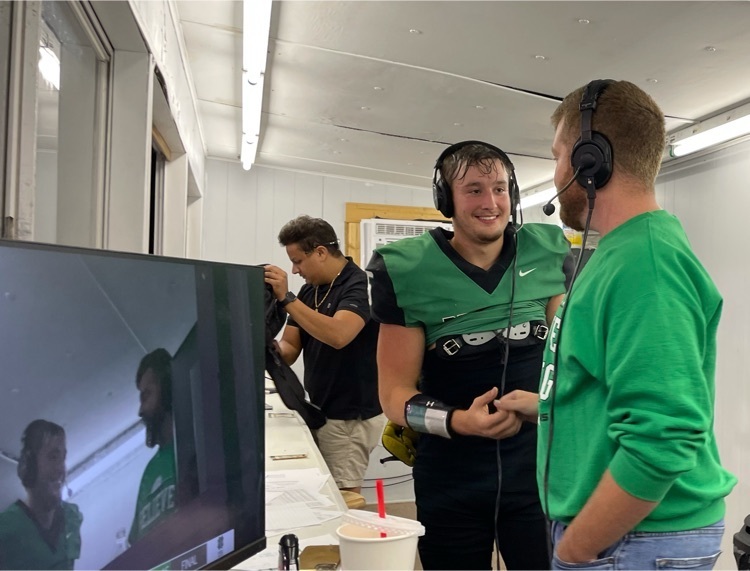 In remembrance of the fallen on 9/11, flags line the walkway of Harlan Middle & Harlan High School. May God Bless the United States of America 🇺🇸 and the Harlan Independent Schools 🐉! #FamilyofDragons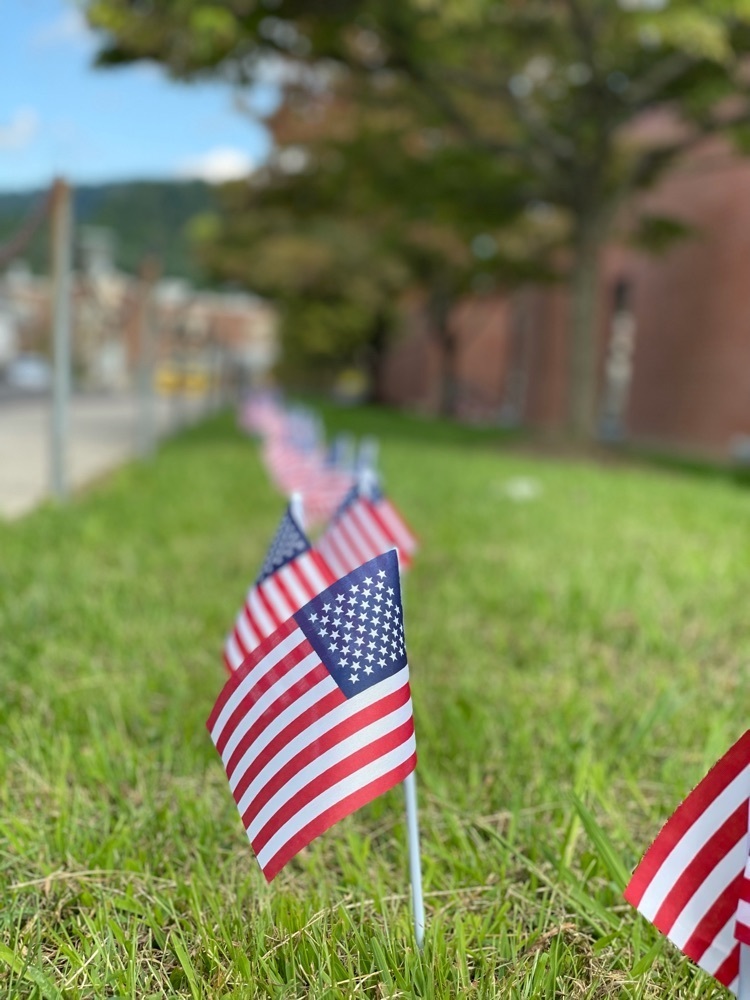 GAME DAY!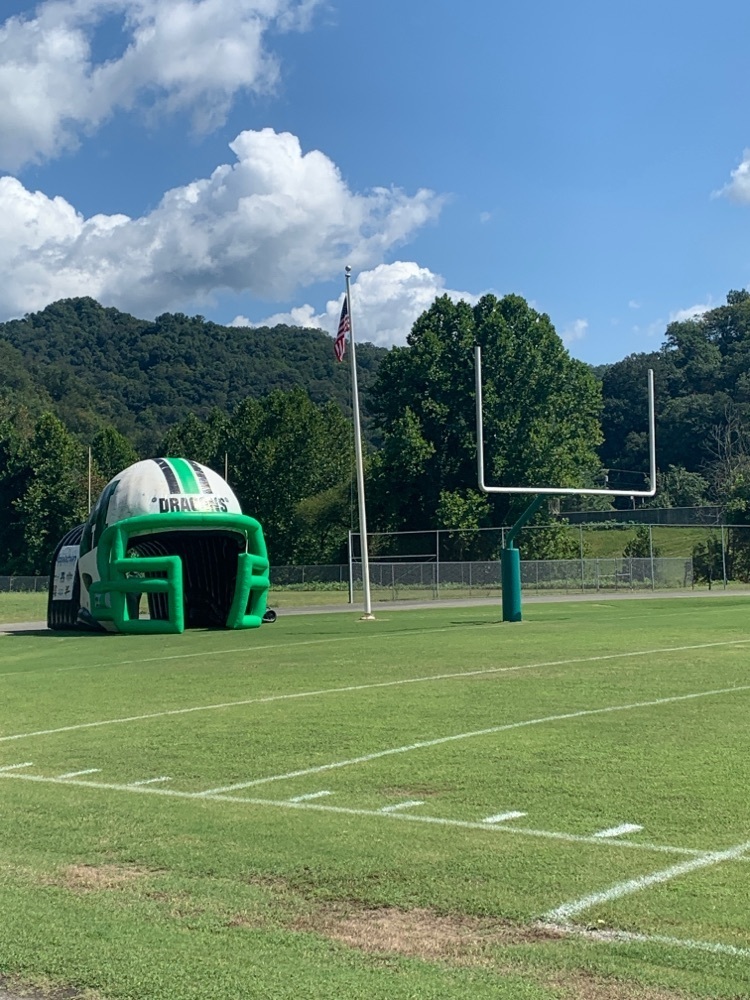 Catch all the Harlan Green Dragon Football action tonight on our Livestream. Kickoff is set for 7:30PM and will be broadcast on the HISD YouTube Channel in HD (
http://bit.ly/HarlanYouTube
), HISD Facebook, WHLN Facebook, and WHLN Radio. #GoBigGreen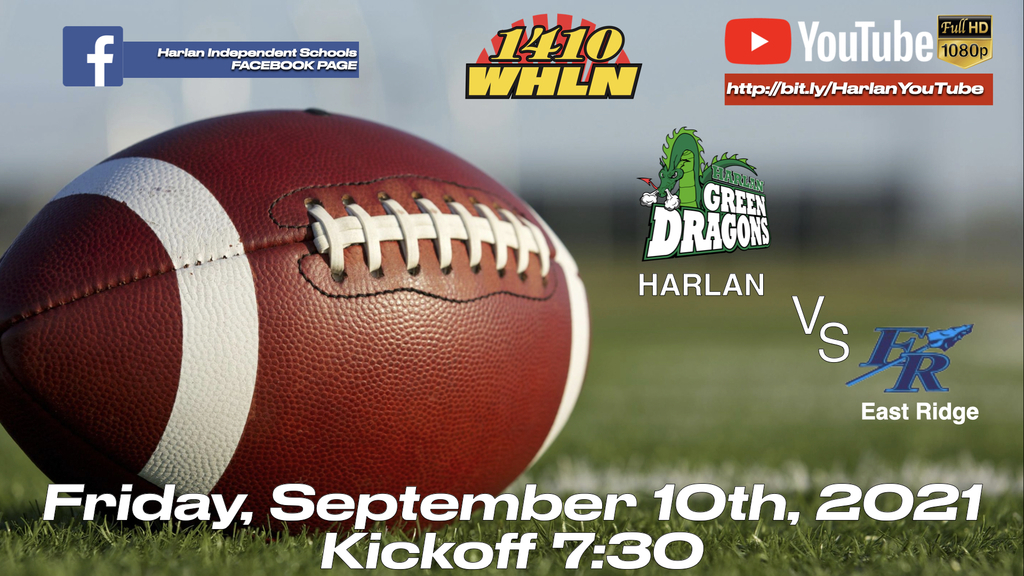 Good luck to our Green Dragon cross country runners across the district as they compete in the Lynn Camp Invitational Meet on Saturday morning. #crosscountry #gothedistance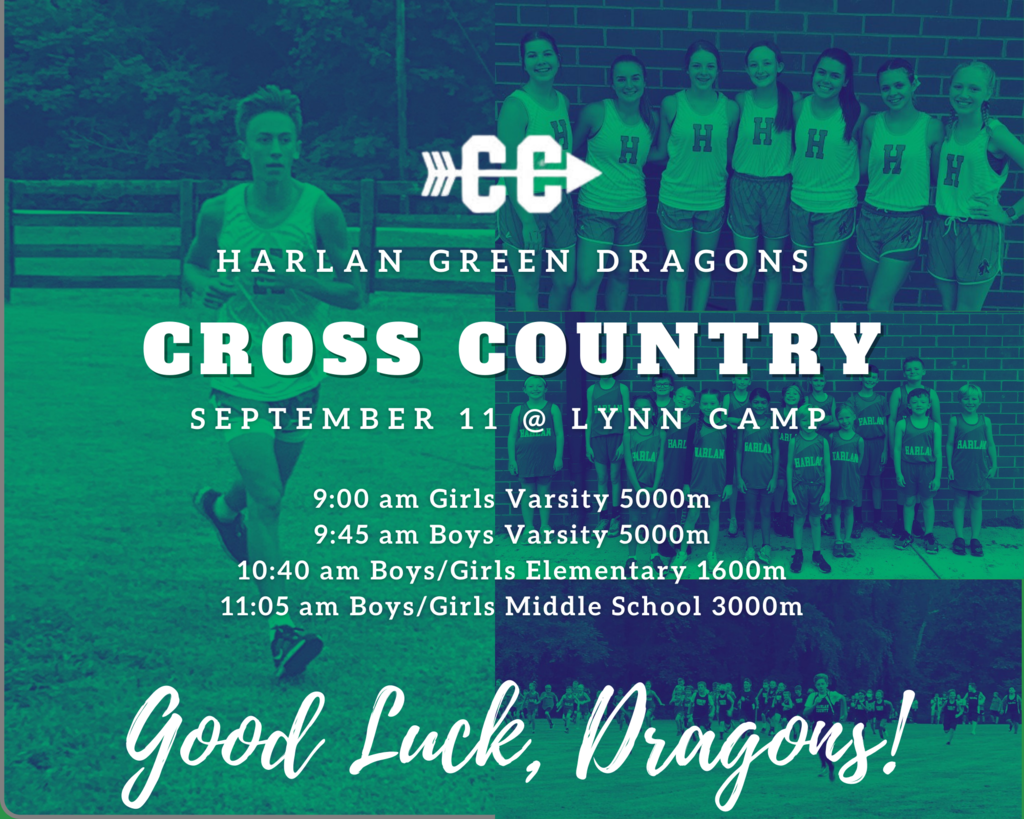 It's GAME DAY, Dragon fans! 🏈 Tonight our Green Dragons will host East Ridge beginning at 7:30 pm. Gates will open at 6:00 pm. Come out and support our players in the first home game of the season! #Htown. #footballFriday #FirstPriorityBowl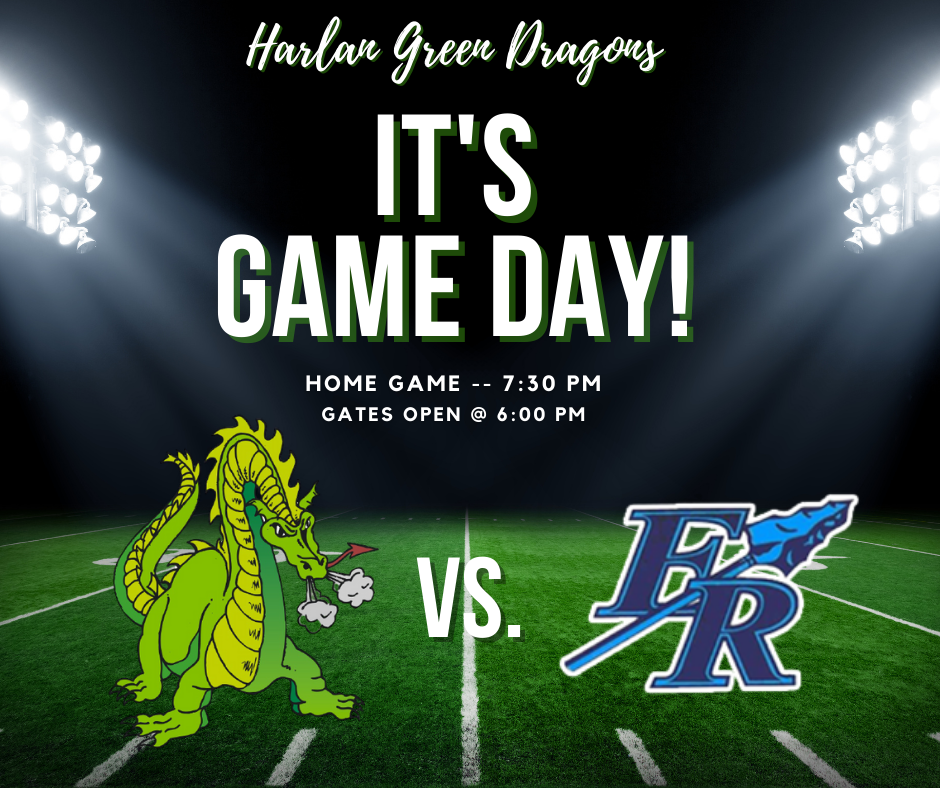 White Out tonight at Harlan County. Come show your support of the Lady Dragon volleyball team at they take on HC at 6:00 pm.

White Out tonight at Harlan County. Come show your support of the Lady Dragon volleyball team at they take on HC at 6:00 pm.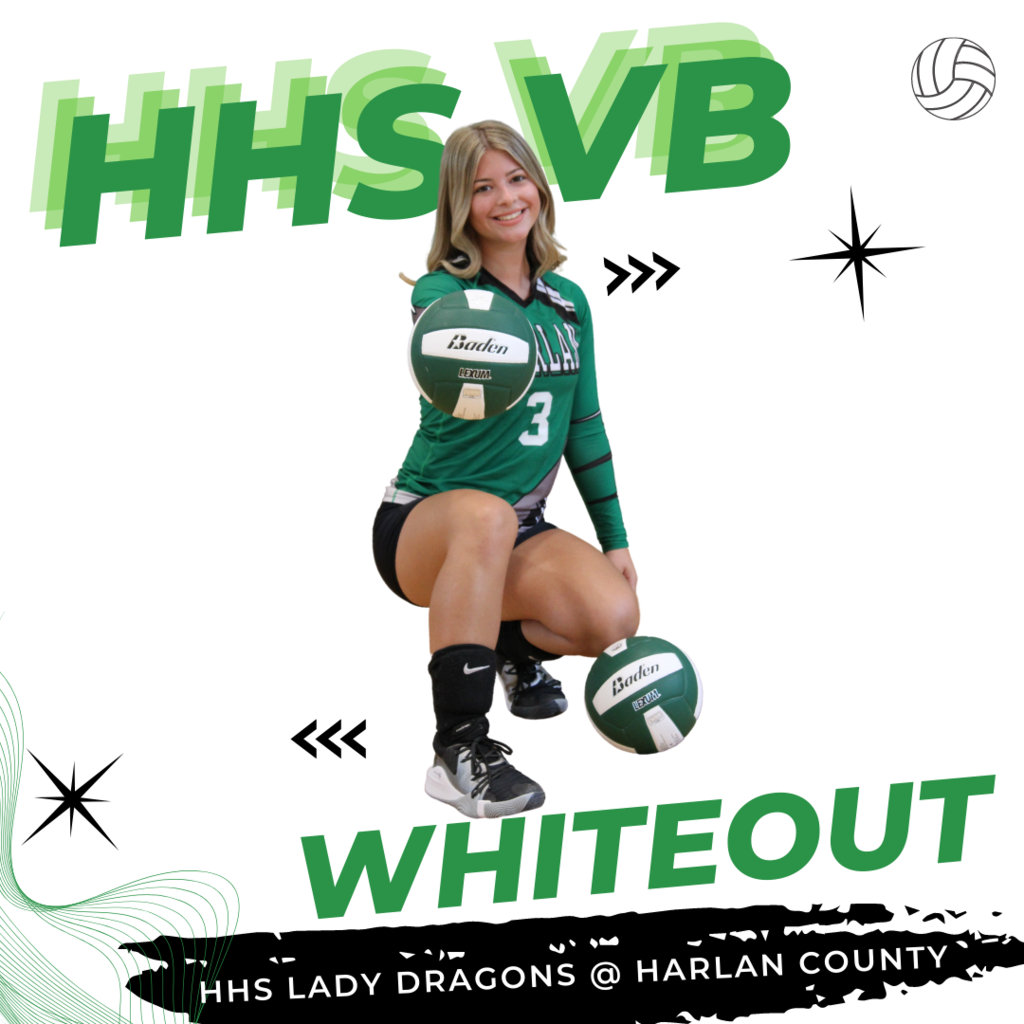 Scholarship opportunity!! Check it out! Deadline is September 28, 2021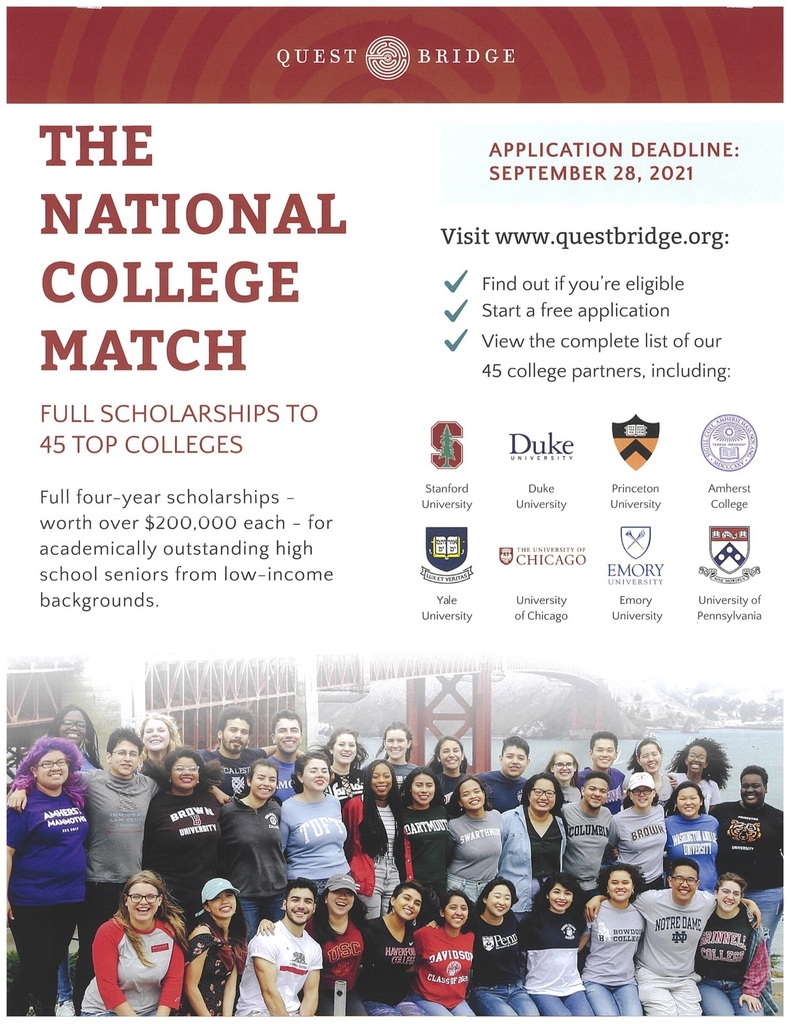 Harlan Middle and High School Students and Parents: This Friday, September 10th, will be Picture Day for grades 5-11. #smile #saycheese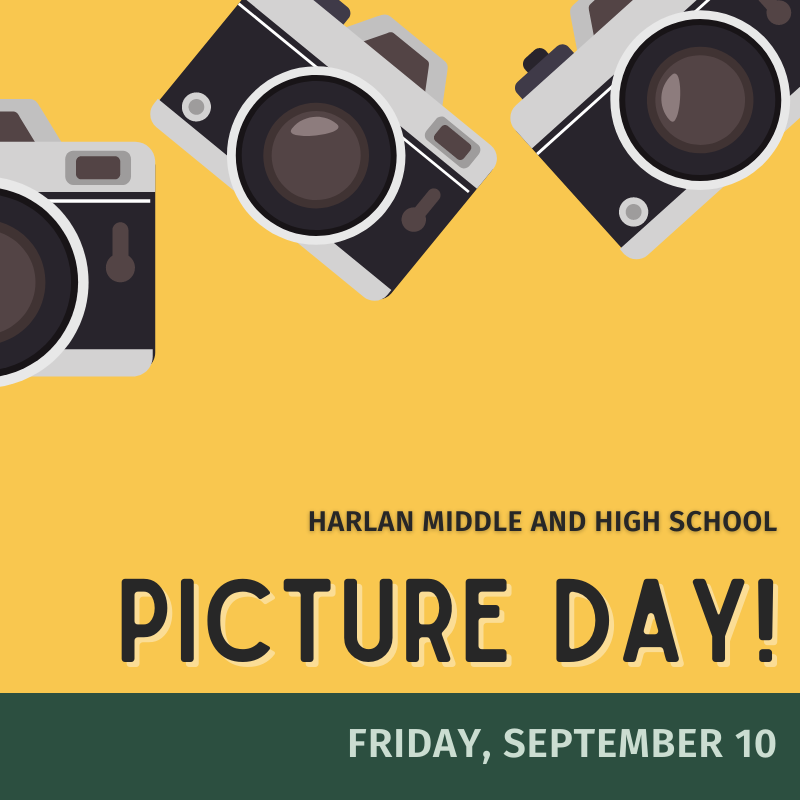 Good luck to our Green Dragon Golf team as they compete in a conference match today at Wasioto Winds. #gobiggreen #golf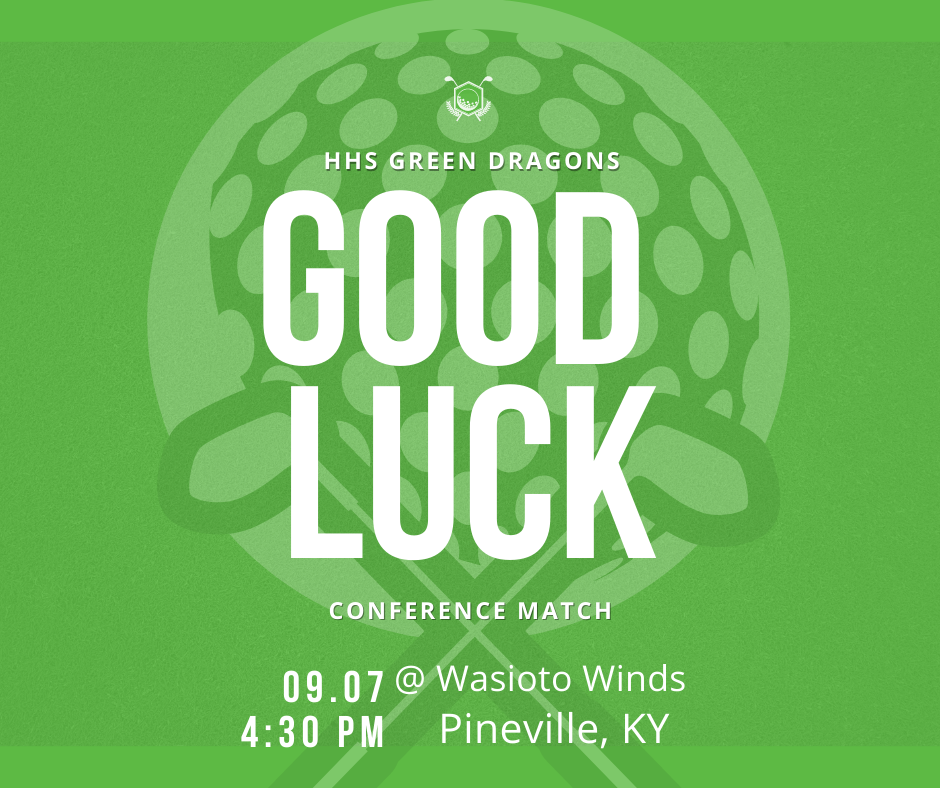 KHEAA's Outreach Counselor, Emily Bowman will be meeting with seniors during school on October 8th to assist with filling out their FAFSA. They will need to bring parent/guardian tax information from the year 2020, if possible. This information will be used to complete the FAFSA.