Don't miss the most exciting basketball action in town. The Green Dragons will take on the Middlesboro tonight in district play at HHS. Lady Dragons 6:00PM /Green Dragons 7:30PM. Bring that Dragon Pride to the Wallace 'Wah Wah' Jones Gym & support your Harlan Green Dragons.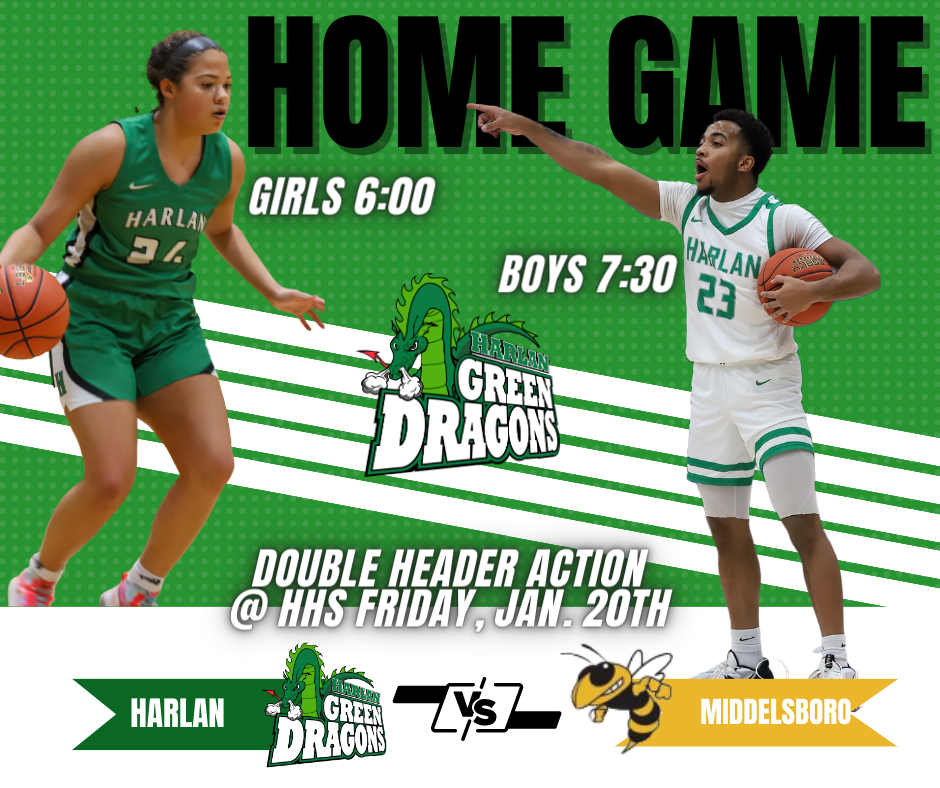 🏀🐉 It's GAMEDAY! Tonight our Harlan Lady Dragons host the Bell County Lady Cats in a district match up with the JV game scheduled for 6:00 pm and Varsity tip-off set for 7:30pm. Come out tonight and cheer on our Lady Dragons! #gobiggreen

The Harlan Independent FRYSC is sponsoring a Say Yes to a Dress event on February 6th from 4:00 - 6:30 pm at the Harlan Center. The event, open to the public, is a formal dress buy and sell event. Bring your previously worn dresses to sell or you may also browse through a collection of FREE dresses for your next formal event. Come check out the formal dresses for your next homecoming, pageant, prom, snowball, father/daughter dance, etc. For more information, please read the following flyers or contact Cecilia Adams or Billie Hensley at (606) 573-8700 option 6.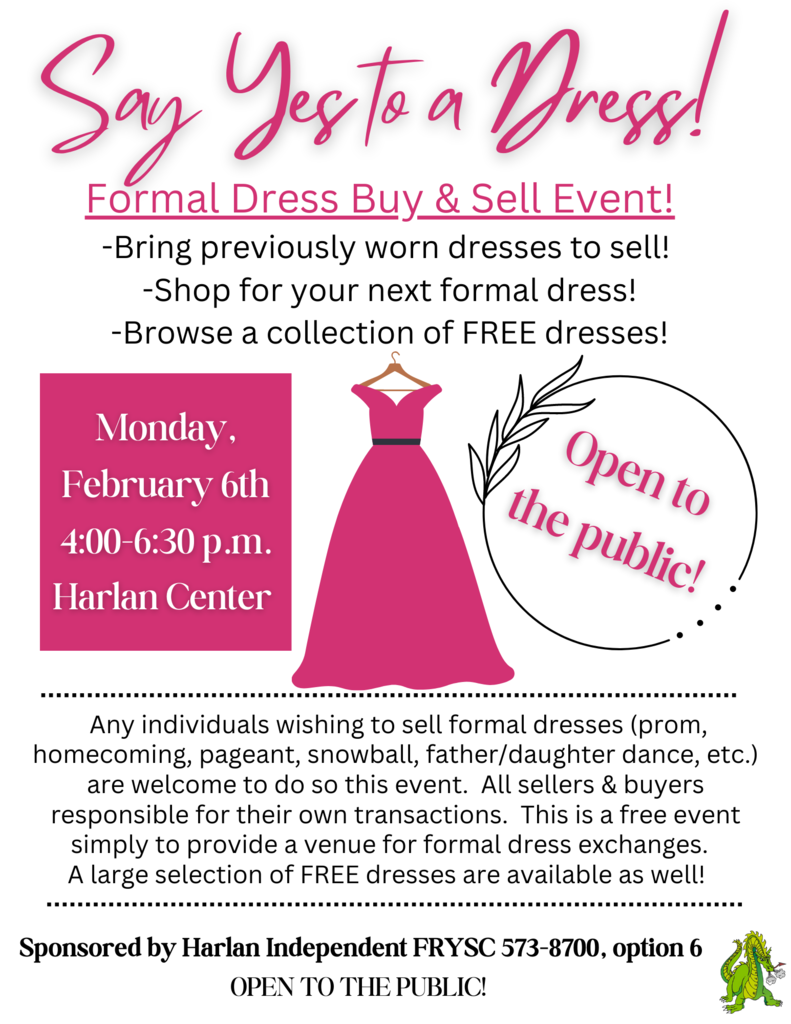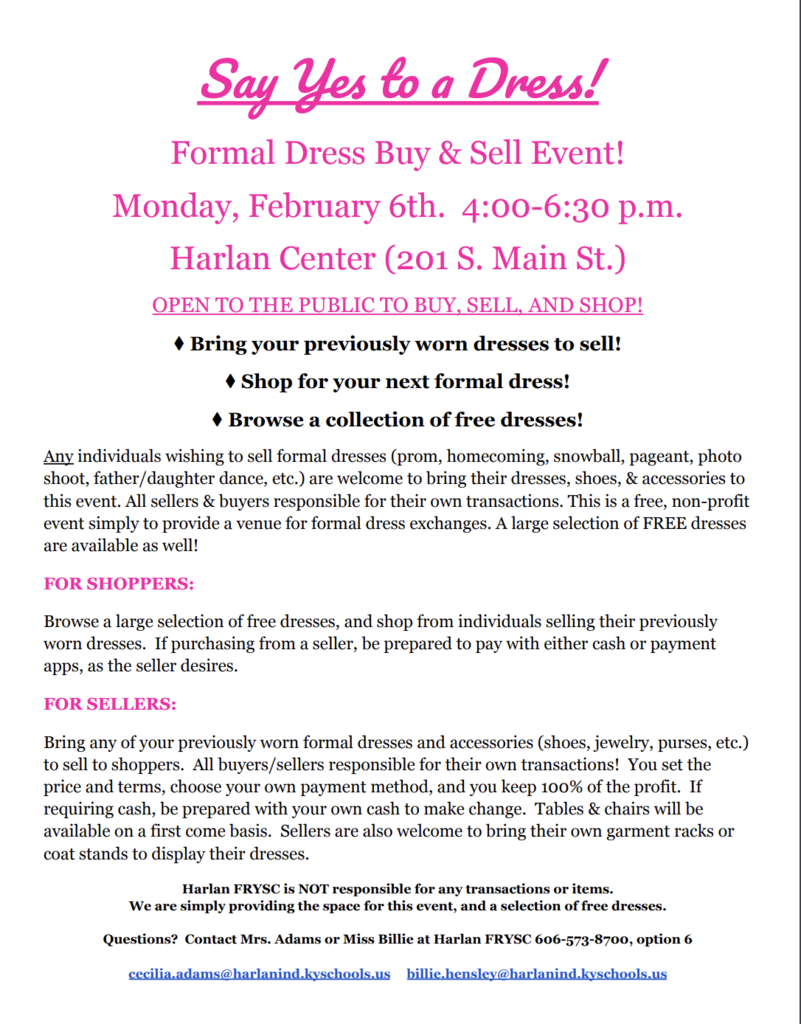 HMS wins its fourth consecutive (17th in the last 21 years) District Ky. Governor's Cup Academic Team competition. Hosted by Wallins, Harlan downs Rosspoint, JACES, Wallins, and Green Hills while capturing 1st place in FPS, Quick Recall, and Overall Champ.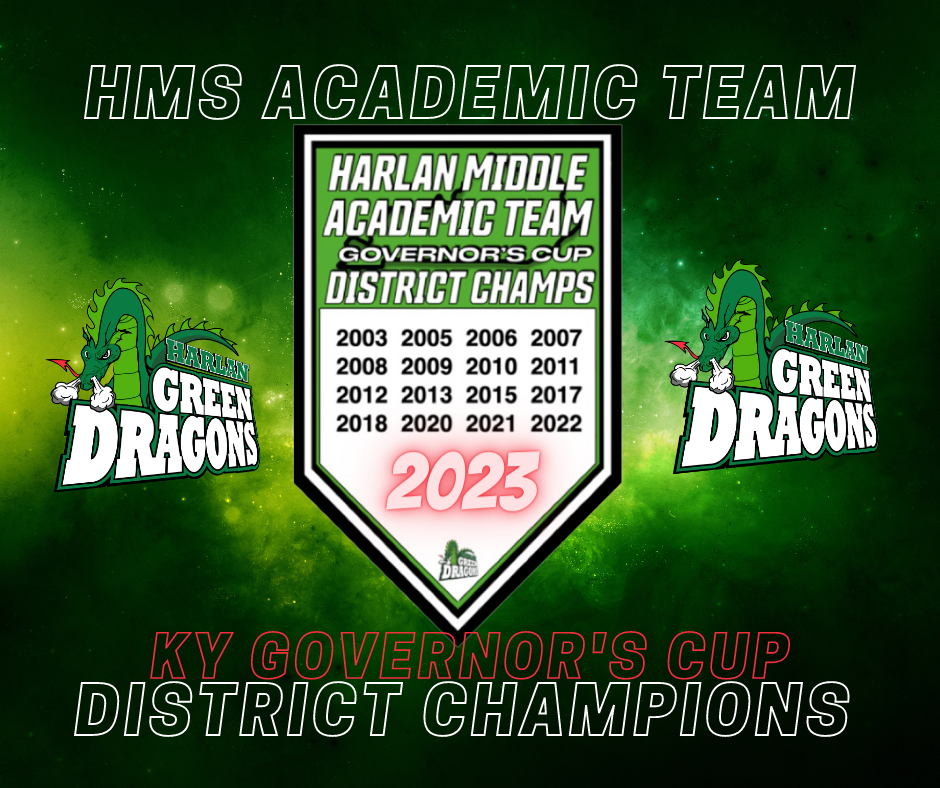 Harlan Elementary School would like to welcome our newest 3rd-grade Teacher! Welcome, Ms. Ashley Overbay! 🍎 "Hello, Dragons! My name is Ashley Overbay, but you can call me Ms. Ashley! I started preschool at Sunshine School and was a part of the Green Dragon Family until I graduated from Harlan High School in 2018! From there, I obtained my Elementary Education degree from Lindsey Wilson College, completing the program this December. I am eager to return to my alma mater and give my students the same great Green Dragon experience that I had while I was at Harlan Elementary! It is such an honor to be able to help carry on a tradition of academic excellence in the years to come. I cannot wait to begin my teaching career and help my students grow!"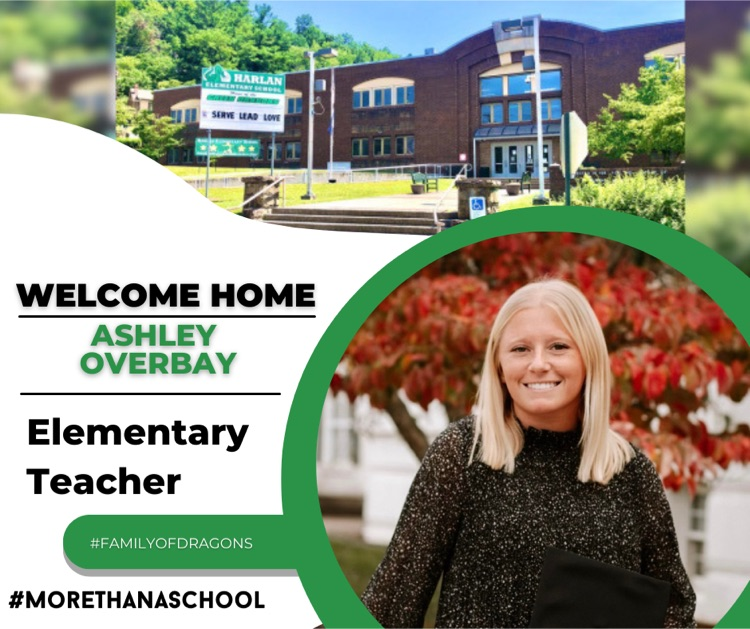 Congratulations once again to our HHS Band 🎶 members Talon Huff, Gracie Shelton, and Miranda Brock on their performance with the 2023 Bluegrass All Regional Band at the Boyle County Performing Arts Center. The audition-only honors group is made up of talented musicians from over 20 schools in central and eastern Kentucky. These three students represented Harlan Independent well 🐉 #HHSBand #MoreThanASchool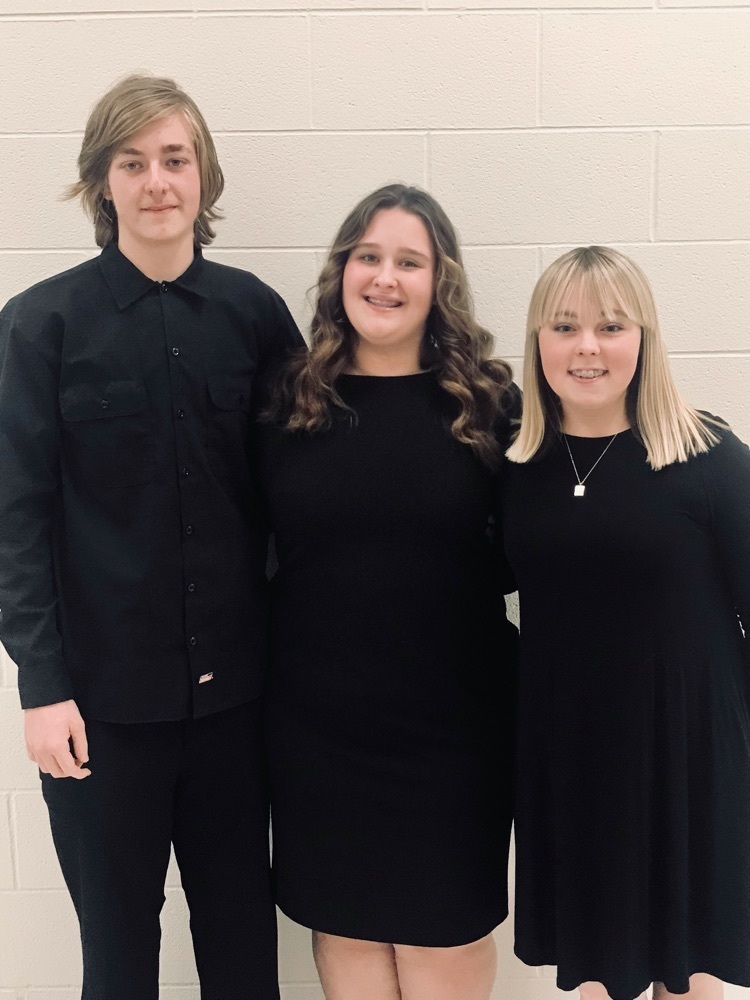 🏀 🐉 It's GAMEDAY! Tonight the Lady Dragons travel to Lynn Camp. JV game starts at 6:00 pm and Varsity follows at 7:30 pm. Good luck, Green! #gobiggreen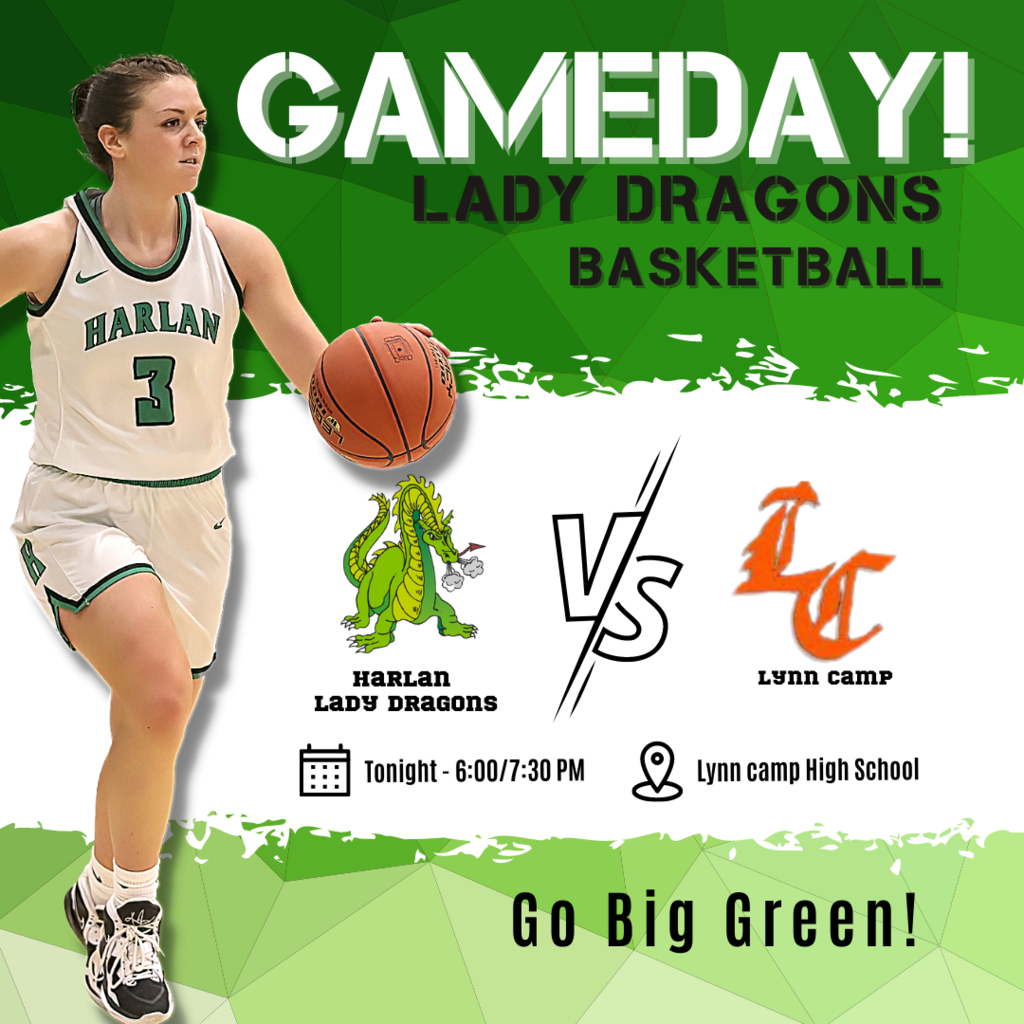 📚📚📚 Good luck to the Harlan Middle School Academic Team today as they travel to Wallins for their District Competition!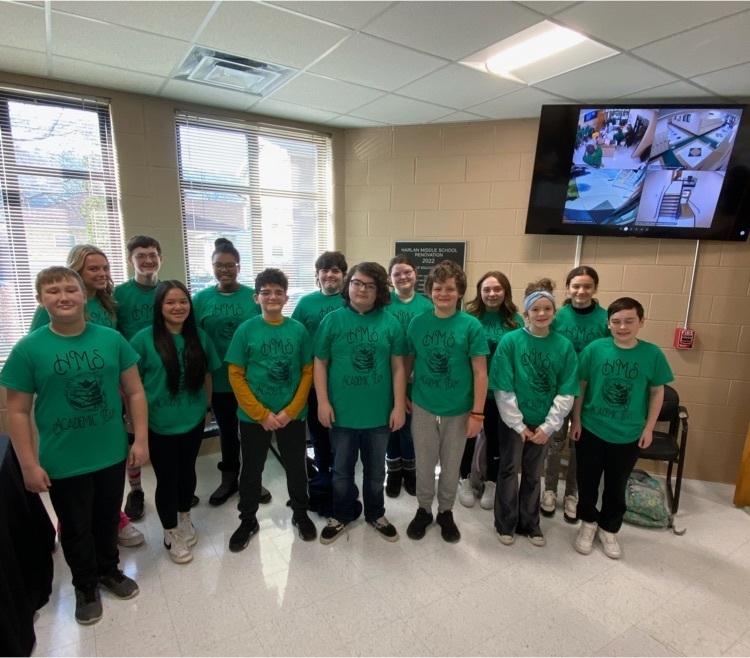 ❄️❄️❄️ Harlan Middle School will be hosting their annual Snowball Dance on February 18th @ The Harlan Center!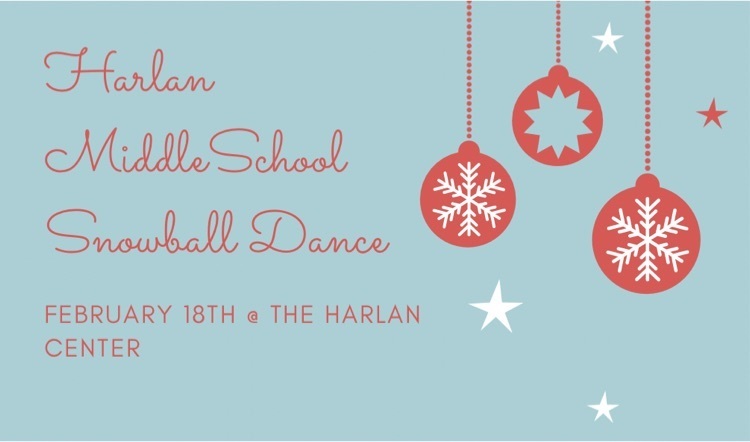 Thank you Harlan Yoga Studio for the partnership to provide such a wonderful opportunity to our students! The 21st Century Teen Club provides so many opportunities to students through partnerships such as these. If your child is not taking part yet, feel free to contact Miranda Jeffers,
miranda.jeffers@harlanind.kyschools.us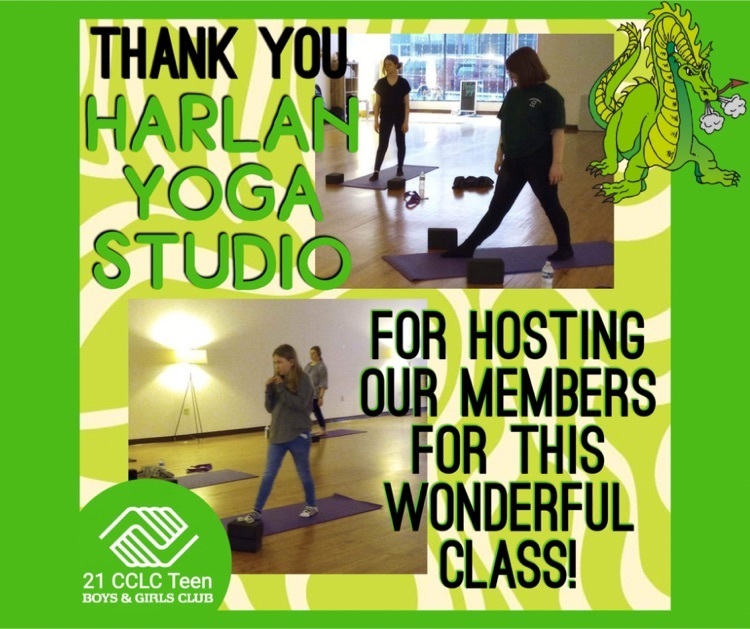 🏀 🐉 Today's Lady Dragons home game has been cancelled due to weather.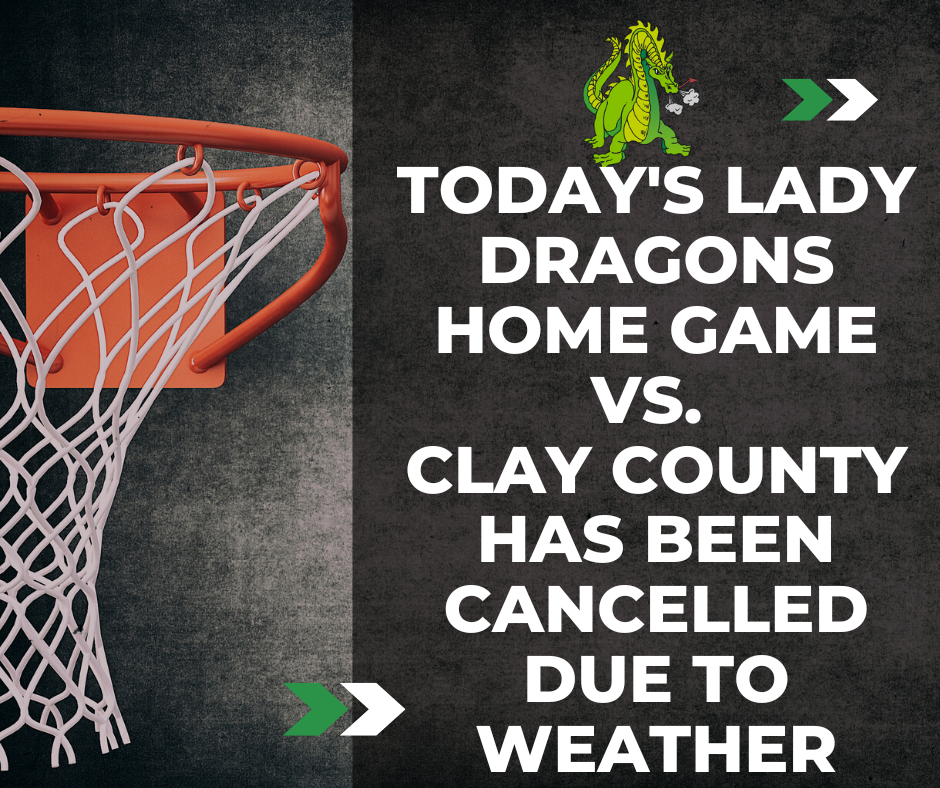 The Harlan Green Dragons breeze past Bell County with a 90-59 win to improve to 17-2 on the season. Jaedyn Gist and Kyler McClendon both chipped in 26 a piece to lead the Dragons. Harlan jumped out to a 12-0 lead in the first quarter behind a lively crowd of fans eager to see the Green Dragons at home for the first time since November 29th, 2022. Harlan extended the lead to 35 points to start a running clock midway through the 3rd quarter. The youthful Bobcats were simply out manned by the experienced Green Dragons. Eight Bobcats reached the scoring column led by Senior Dawson Woolum with 13 points. Senior Will Austin pitched in 19 points, including one thunderous dunk early in the 3rd quarter. Both Austin and Gist were particularly aggressive on the boards against the undersized Bobcats. The Bobcats fall to 5-11 on the season and the Dragons improve to 17-2.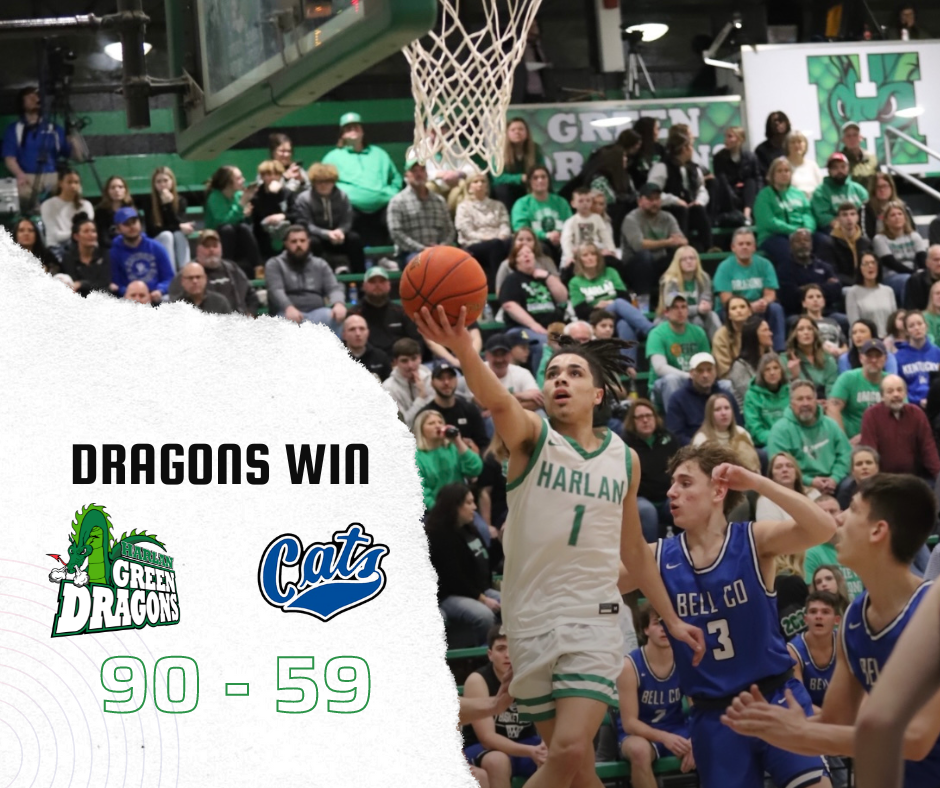 The #1 team in the 13th Region will be in action tonight at the Wallace 'Wah Wah' Jones gymnasium at 7:30PM. In a district matchup with cross-county rival Bell County, Harlan will look to avenge a late-season loss from last year. Don't miss the action!! See you at HHS!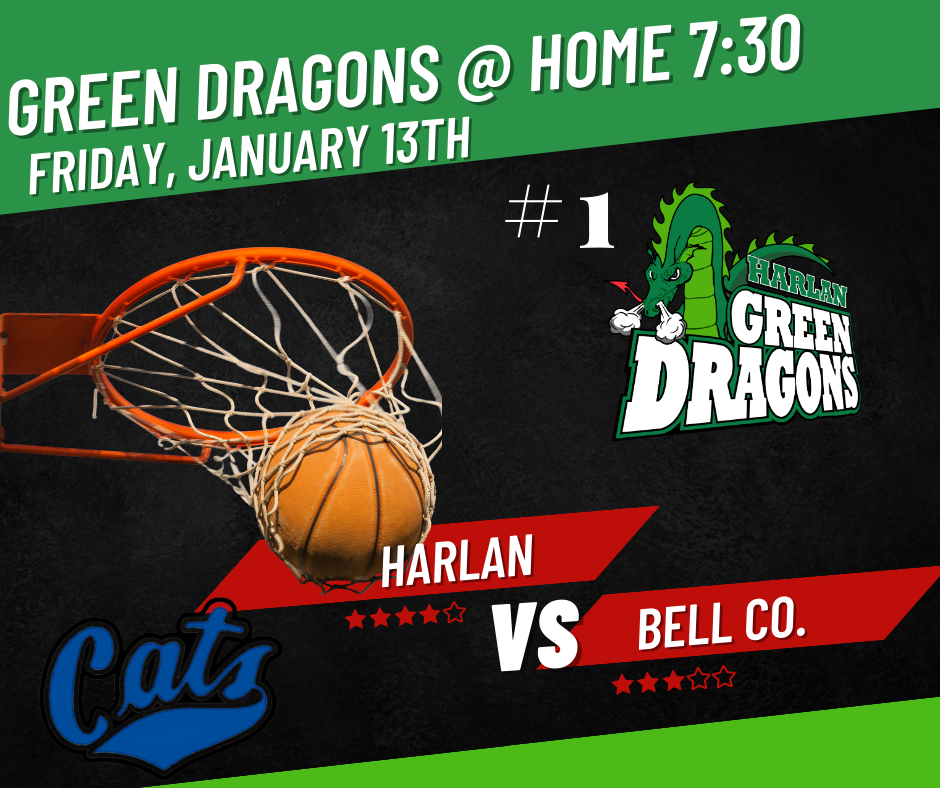 HES parents!! Check those backpacks! It is time for the Father/ Daughter Dance! Forms for tickets and photos are being sent home today. The forms and payments should be turned in to the office no later than Thursday, February 16th.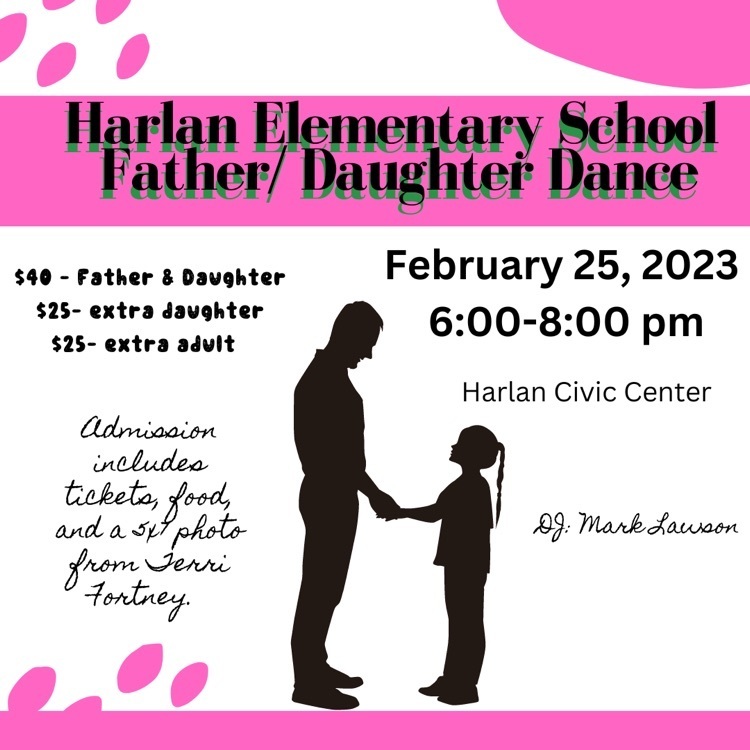 🐉 🏀 Our Dragon Boys make a home court appearance following that 88-86 win over the Clay County Tigers last night. Congratulations on that win boys! Time to defend our home court starting at 7:30 PM against the Bell County Bobcats tonight! Let's Go Green! #MoreThanASchool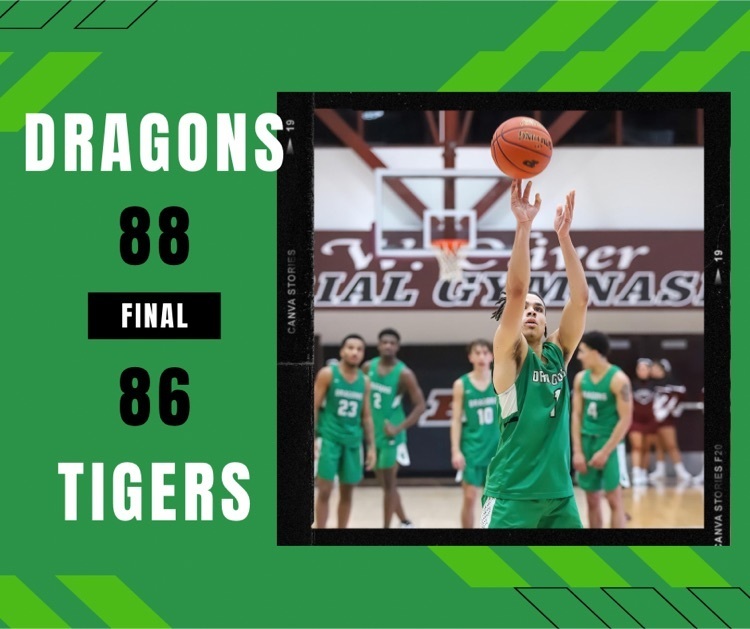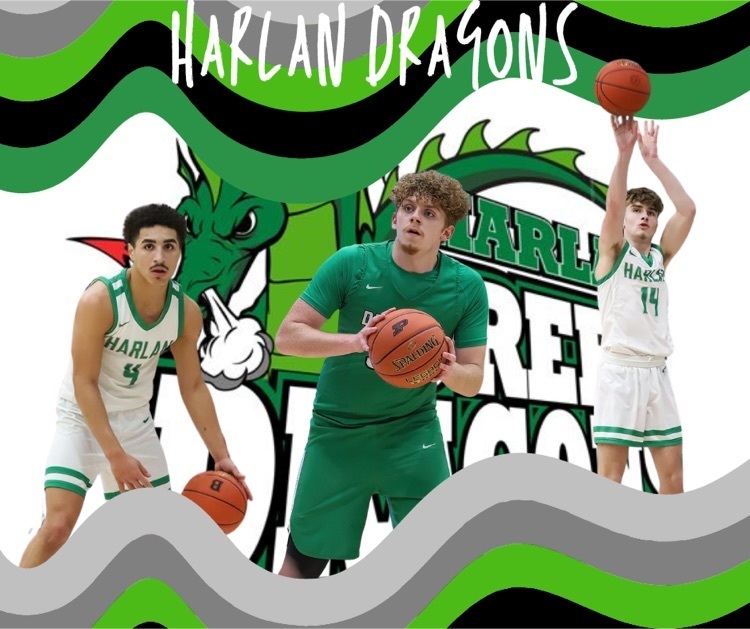 🐉 🏀 The 13th Regional All-A Champs head to Clay County this evening. Our Dragons look to build upon their success so far this season with another road matchup. Good luck to our boys! #MoreThanASchool #GoBigGreen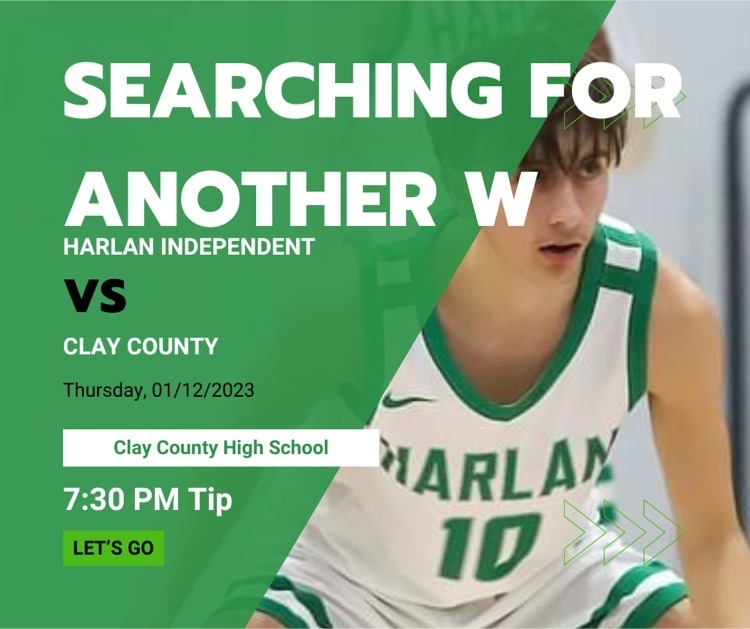 🏀 Celebrate the Harlan Green Dragons All "A" Championship win with a t-shirt! They will be on sale in the HHS office until January 17th. S-XL - $12 XXL - $15 Prepay only. #gobiggreen🐉 #AllAChamps🏆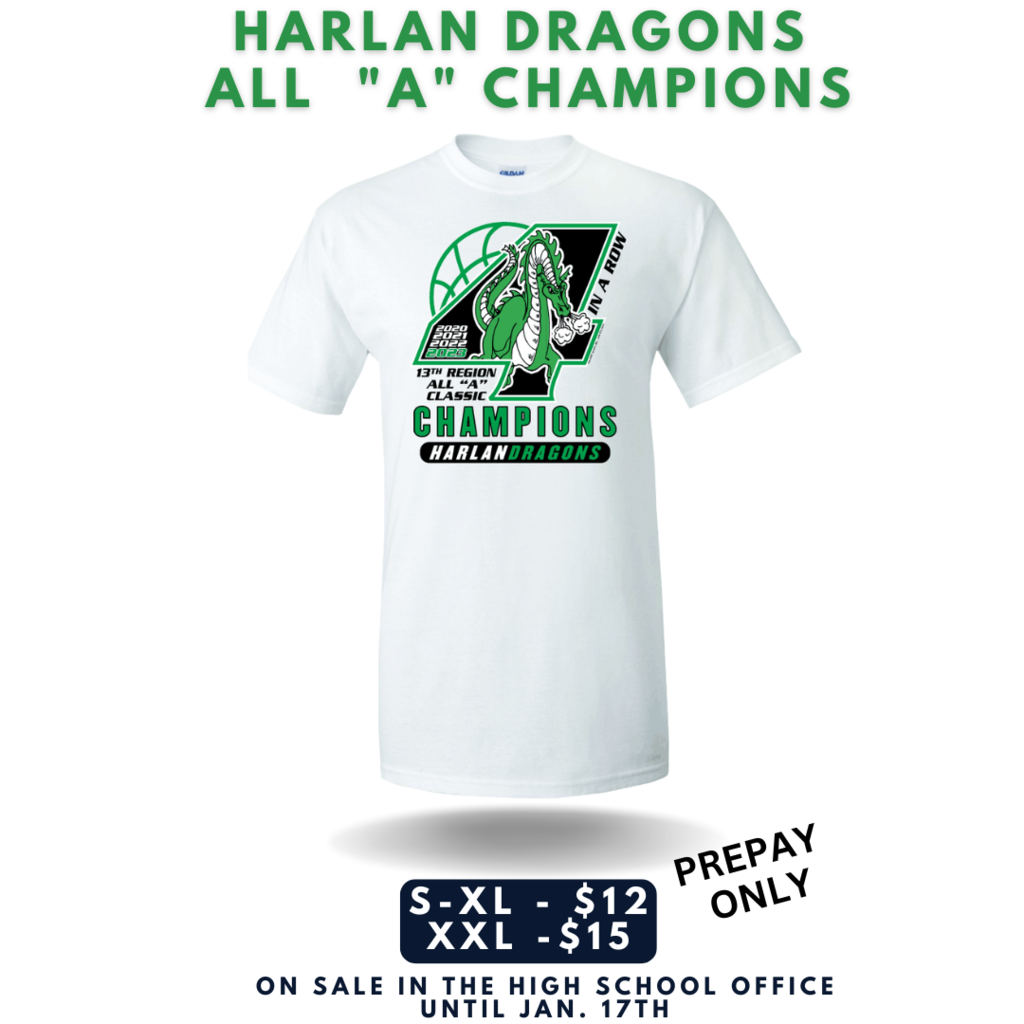 The Harlan Green Dragons will be making a familiar trip up Interstate 75 to compete for the Class A State Title after knocking off Jackson County, 78-46, in regional action Tuesday night. The Green Dragons cruised passed the Generals in the Championship game of the 13th Region All-A Classic Tournament at Barbourville. Improving to 15-2 on the season, the #1 ranked team in the 13th Region will be making their fourth consecutive trip to Eastern Kentucky University in hopes of bringing home the school's third Class A State title. The win is Harlan's 13th Regional Class A Championship. The Green Dragons are off to arguably the best start in the last three decades as Head Coach Derrick Akal has his squad executing at a high level. Akal is no stranger to the State Tournament atmosphere, having had great success guiding both the Lady Dragons and the Green Dragons to a combined 10 Regional Class A Championship appearance. Under his leadership, the Lady Dragons won six regional titles culminating in a runner-up trophy in 2017 (Akal served as both Boys' and Girls' coach in 2017). During the 2022 campaign, Akal guided the Green Dragons to a semi-final finish where the Dragons lost in overtime to Breathitt County. Junior Kyler McClendon continued his dominating run averaging nearly 25 points per game throughout the tournament on his way to MVP honors. Eighth grader Trenton Cole heated up in the final game and knocked down five 3-pointers on his way to a 17 point performance and earned the Most Outstanding Player of the Game award. Will Austin, Kaleb McLendon, Jaedyn Gist, and Trenton Cole joined Kyler Mclendon on the All Tournament Team. Harlan will take on the winner of Region 15 on Thursday, January 26th at 10:00 AM at Alumni Coliseum on the campus of Eastern Kentucky University. In order to allow the "Family of Dragons" to support the Dragons there will be no school at Harlan Independent on Thursday, January 26th , 2023. If the Dragons advance on Thursday there will also be no school on Friday, January 27th. Should the Dragon fall on Thursday, classes will resume on Friday. Tickets of the game may be purchases in advance using following link:
https://gofan.co/app/events/841935?schoolId=KY87384
. PrePspin has exclusive broadcast/streaming rights for the All A Classic Tournament. Radio coverage will be available on both WTUK 105.1 and WHLN 1410.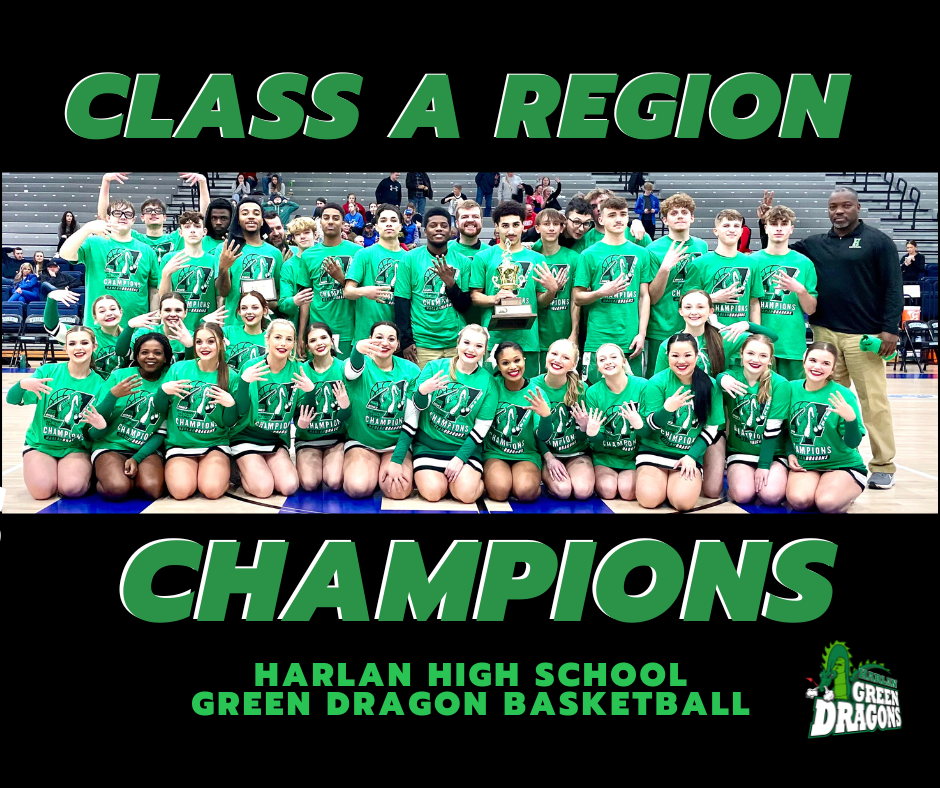 🏀 It's GAMEDAY, Dragons! Tonight our Lady Dragons will travel to Pineville to take on the Lady Mountain Lions. This will be a Varsity only match with tip-off scheduled for 5:00 pm. Let's go, Green! #gobiggreen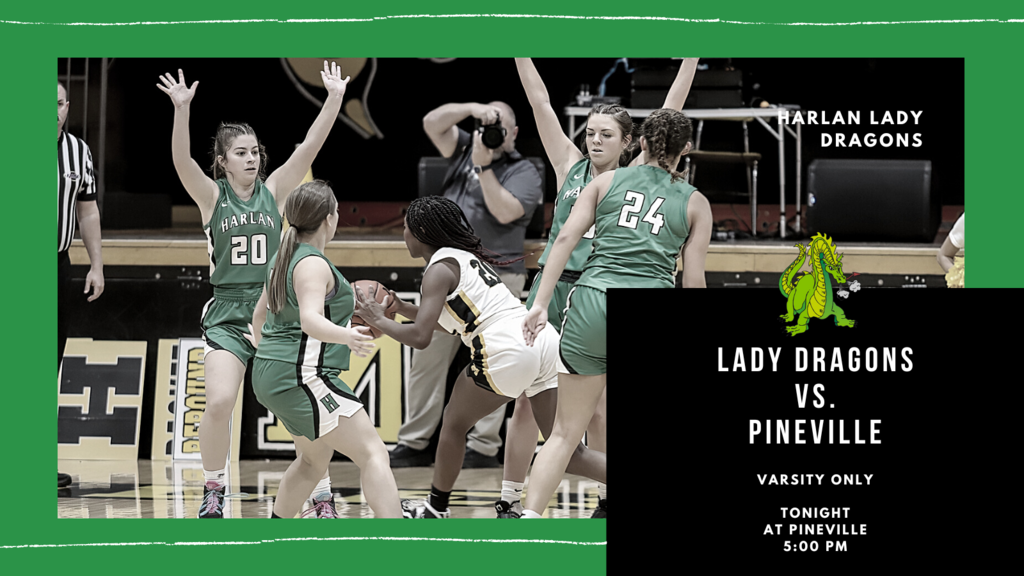 🎉 Congratulations to our 🐉 Basketball with the win last night over Barbourville in the semi-finals of the 13th Region All-A Classic. That win advances Harlan to the Championship game tonight at Barbourville Independent versus the Jackson County Generals. The 13th Region All-A Champ will be decided tonight starting at 7:00 PM. Come out and support your Dragons! #MoreThanASchool #GoBigGreen